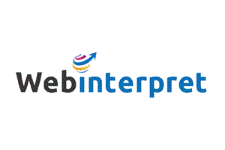 Sales Executive at Webinterpret Canada Ltd
Toronto, ON M5E 1J8
Webinterpret is a fast-growing technology business with offices in 5 countries.
Our SaaS-based software provides a suite of localisation tools that enable online retailers to rapidly expand their business into international markets.
Our products are appreciated by over 20,000 retailers across Europe, US and China and are used to run cross-border trade programs with some of the biggest names in e-commerce such as Amazon, Ebay, PayPal and others. We are an international team and pride ourselves on our friendly working environment.
Sales Executive
Location: Toronto, Canada
RESPONSIBILITIES
Onboard customer in our free trial program
Advise customers during trial and guarantee excellent experience
Organize web conferences to show Trial results
Switch customers from free trial period to paying packages
MUST HAVE
Excellent/Native English
Excellent communication skills - charismatic and outgoing personality
Exceptional organizational skills
Previous demo experience is preferred but not necessary
NICE TO HAVE
Transactional sales experience
Knowledge of CRM software (ideally SalesForce)
SaaS experience
WE OFFER
Healthcare and Dental plan benefits
Working with big partners (eBay, Amazon)
Dynamic international team
Opportunities for development
Attractive remuneration
Referral program
$45,000.00 - $50,000.00 /year
Bonus