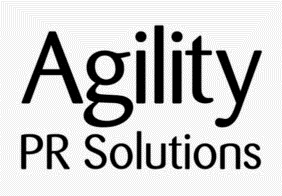 Sales Manager - Agility North America at Agility PR Solutions
Ottawa, CA K1Z
Sales Manager - Agility North America

Background
Agility PR Solutions provides powerful yet intuitive media outreach, monitoring, and measurement solutions for tomorrow's communicators. Since 2003, clients have trusted our tools and services to help them discover and connect with journalists, amplify the impact of their messages, monitor media coverage, and measure the impact of their public relations efforts. Our patented monitoring technology and team of media analysts help organizations glean the insights that help them to flourish.

We have staff around the globe including the United States, the Philippines, offices in the United Kingdom, and Headquarters in the beautiful Canadian capital city of Ottawa.

Major Purpose
The Sales Manager - Agility North America, is responsible for achieving new client acquisition and revenue growth targets for our Agility platform. The Sales Manager leads a team of professional hunters in their quest for new client acquisition and growth of our client base.

You must have prior success managing a team of Account Executives selling SaaS business products to top executives against an industry leader. You have extensive sales management experience with a reputation for exceeding targets with a strong focus on team mentorship. You are a tactical sales manager who does not rest until the job is done. You are also a self-starter who is prepared to execute against a company sales plan and consistently deliver on monthly sales targets. You must be an exceptionally strong analytical thinker who has software sales experience with a major vendor in the software market and embraces all aspects of selling. You thrive in fast-paced dynamic environments and have very strong abilities to insert yourself into your team's sales cycle to help them achieve great results.

Training and career development is a core focus for our Sales organization and we have recently invested in implementing the Sandler sales training methodology for our global sales team. We offer an attractive compensation package and an excellent working environment with the opportunity to be part of an agile company that has annual revenue exceeding US$10 million and is on a 25% growth trajectory in 2019.

Key Responsibilities
Execute against an effective annual sales growth plan, that leads to the creation and maintenance of a robust sales pipeline.
Achieve growth and hit sales targets by successfully managing a team of Account Executives focused solely on new client acquisition.
Train and mentor a team of high performing Account Executives in North America and be their main point of contact.
Meet with Account Executives one-on-one weekly to review performance, progress and targets.
Responsible for motivating and advising Account Executives to improve performance, as well as hiring and onboarding of new staff.
Collaborate with and support managers in other departments such as Marketing, Client Success, and Engineering to ensure client satisfaction as well as maintain a positive work environment.
Work with other Sales Managers on continuous improvement to sales process, methodology and sales playbook.
Ensure that Account Executives use sales technologies, such as CRM, effectively.
Increase top line sales through strategic selling across all product lines.
Analyze sales/metrics data to help evolve your team's strategy.
Requirements
Bachelor's degree in a business-related field or a combination of equivalent experience and education.
2-3 years of B2B SaaS sales management experience.
Strong Experience in tactical sales management.
You are a product of a sales training framework such as Sandler or other.
People and customer management skills - especially problem solving - is very important. Ability to identify (potential) problems and propose solutions in a clear concise way is essential.
Proven track record of exceeding sales revenue targets.
Must be aggressive and have the ability to think strategically, communicate flawlessly, collaborate consistently, listen actively, give clear, consistent direction, work efficiently and foster teamwork.
Ability to interpret information and translate into actionable recommendations is a must.
Strong computer skills in Salesforce, Salesloft, Excel, PowerPoint are necessary.
Demonstrated organizational skills with a keen eye to detail.
The ability to train others to listen, present and close sales.
Track record of integrity, honesty and the ability to instill this in others.
How We Work
We work closely in a sunny open-concept office in the heart of Westboro.
We are a flat organization - a great idea is a great idea, and you'll get the credit for each one that you contribute.
We believe in work-life balance, as in, you should have some of each.
We believe work should also be fun so there are regular social gatherings for birthdays, catered lunch and learns, random celebrations for milestones and product launches.

Agility PR Solutions welcomes and encourages applications from people with disabilities. Accommodations are available on request for candidates taking part in all aspects of the selection process.

Are you up for a challange?
Apply by submitting the online application form.

Application deadline: December 13, 2019.

Agency calls are not appreciated.