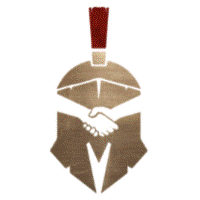 Sales/Marketing/Events Coordinator at The Acquisition Group
Vancouver, BC v6c3n6
OVERVIEW - TELUS is a very well recognized brand and a leader in the industry. We are currently hiring to help promote the Optik TV & Internet service. We will be travelling to various areas to make a physical presence in those qualified neighbourhoods, there are many opportunities to attend various events in the neighbourhood. Our goal is to bring an exceptional experience to our clients through a face to face marketing initiative and by offering them a superior product in the industry
What you will do - You will be engaging in lobby events, marketing in retail events, residential marketing, and dealing with new/existing customers. Many opportunities to engage in sporting events, school events, holding events in local businesses such as Costco/London drugs, alongside with attending events such as Home and garden show to market products & services.
Qualifications - You must be able to display high levels of ambition, energy, confidence, should be able to thrive in a team environment, must have a commitment to excellent service and customer satisfaction through marketing. An ideal candidate will have a strong work ethic, a professional mindset and behaviour along with a positive attitude to provide day-to-day customer interactions. Ensure high levels of customer satisfaction through excellent marketing.
Requirements – You must be able to pass a criminal background check, you must be 18+ years or older, you must have a high school diploma or equivalent, and you must be available to work full-time hours (Mon-Fri)
Apply today and get out in the community!