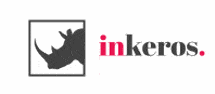 Sales and Marketing Manager-Trainee at Inkeros
Calgary, AB T2P 3T1
*Candidates living outside of Canada will not be contacted*

Ready for a new challenge?
Our company is looking for energetic individuals who won't back down from a challenge to join our ENTRY LEVEL SALES team immediately!
We specialize in business-to-business sales and marketing working in tandem with Canada's leader in both the merchant processing and telecommunication industries. We are specifically looking for somebody who is GREAT with people and looking for a challenging role with a growing company.


What we offer at the entry level:
Autonomy – We provide best practices and proven methods that work in our sales cycle
Full Training – In boardroom & field; understanding of the industry as well as competitive intelligence.
Team atmosphere – We have a young, motivated and ambitious team that loves celebrating our successes with team nights, conferences and travel opportunities.
Advancement – We have an internal advancement structure that is targeted towards individuals who are interested in management positions within the company.
What this role involves:
Monday to Friday Business hours
Business to business sales and client/account acquisition
Creating workshops and sales presentations
Team building
Competitive compensation structure
WHO we are looking for:
You're results driven and Career focused
You have a positive attitude and energetic personality
You are ambitious and have a fantastic work ethic
You are competitive in nature and have excellent customer service etiquette
You have a student mentality and eager to learn new skills
Requirements:
Over the age of 18
Minimum of a high school degree (College degree preferred)
Available immediately or within 2 weeks
Currently living in the Greater Vancouver Area
1-2 years in a customer focused environment (retail, hospitality, customer service, sales, reception, etc.)
The PERKS!
We are a young company, which means that the work you do makes a difference. We are always investing in individuals who have the potential to be a positive influence on our organization. Top candidates will have opportunities to network and travel abroad!
This opportunity will NOT involve: Residential Canvassing or Telemarketing


If you're great with people and ready to start your career with a Monday to Friday schedule, reply to this ad with your resume for immediate consideration