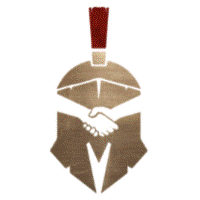 Sales and Customer Service Representative at The Acquisition Group
Abbotsford, BC V2S 6E6
Who are we?
We are a rapidly growing Marketing/Consulting firm and currently, we are seeking individuals who want to provide superior customer service. We believe in great people doing greater things, every day.
The Situation:
We're currently looking for passionate, friendly, and result-oriented individuals who will be joining our dynamic team. Working on this team, you would be part of ensuring we maintain excellent service standards and high customer satisfaction. We are in partnership with our client TELUS Communications, and we need someone who is able to perform with professionalism.


Here's where you come in…
Why? Because you're part customer service guru and part sales ninja. You're hungry to sell and all about awesome service. You're passionate and want to sharpen your skills and grow along with us in a fast, fun, high-energy work environment. Good thing you're also an outgoing personality who knows how to have fun on the job. You will be over the age of 18, you will able to pass a criminal record check, and you will be able to work full time hours(M-F).
As a Sales and Customer Service Representative, you'll be the go-to person to connect customers with the right solutions for their needs. You'll sell services to match the customers needs. Customer needs a new product or upgrade? You're on it. Because you're an expert on all the services we have to offer.


So what do we offer you?
Fully paid team nights
Fully paid management retreats (at management level)
Serious income potential (Will be discussed in detail, if invited for interview)
Full ongoing training
Referral program (Compensated per successful referral that meets the conditions)
Real career growth, recognition and development – we nurture talent!
The chance to become an important part of a cool, fast-growing company
Sound like a good fit? Let's talk.
Apply now.
up to $100.00 /per day
Uncapped Commision