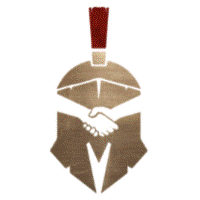 Sales Representative at The Acquisition Group
Abbotsford, BC V2S 6E6
You know what it takes to drive sales results. You are looking for a refreshing, challenging and rewarding place to work. You are passionate, talented, self-motivated and detail oriented. You are serious about joining our expanding team as a Sales Consultant.
We are looking for competitive, confident and self-driven individuals to grow various territories in BC/ Alberta. Individuals with an entrepreneur mindset.
The right person will love the thrill of a challenge, the excitement of working in a team and working with our client TELUS Communications. Candidates with the ability to think strategically and proactively; candidates who can excel in a fast paced environment will have the best chance of succeeding in our organization and growing into a management role.
JOB QUALIFICATIONS:
Drive to Succeed
Professionalism
Face-to-face marketing with our clients
Customer Service Skills
Willingness to learn new marketing skills
Leadership skills
Train sales and marketing reps
Communications Skills
Build and manage a small team
Interpersonal Skills
REQUIREMENTS:
Dynamic, high-energy and seeking to build a career
Exceptional communication and time management skills
Strong presentation and influencing skills
Task and goal oriented - customer centric
Intermediate working knowledge of MS Office and PowerPoint
Full-time availability
Pass criminal back check
18 years old or older
WHAT WE OFFER:
Competitive compensation
Recognition of top performers
Fun and supportive team environment
Travel opportunities
Enhancement of sales and leadership skills
Open opportunities for advancement into leadership and management roles!
You will be responsible for representing client TELUS communications in a professional and friendly manner. You will be training new marketing and sales representatives and conducting presentations. Conducting follow-ups with existing customers and a desire for leadership, personal and professional growth are some of the responsibilities of this job.
This is a full-time position, with ample and expected opportunities for growth and advancement. If you are seeking an opportunity to join a charismatic and industry-leading team, enjoy competitive compensation, recognition, bonuses, and continual promotions, send your resume to apply today.