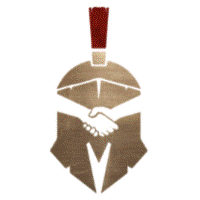 Product Sales Representative at The Acquisition Group
Nanaimo, BC V9R 3A7
As a Sales Representative, you won't be a faceless team member, but you will be on the front lines, helping us grow our already thriving business through the best sales practices. If you are high energy, self-motivated individual who would like a foot in the door with a company who cares about your career, this is the place for you.
We are a high growth organization that is seeking a Sales Representative, who has a go-getter mentality, likes to compete (and win) and is seriously financially motivated.
Benefits:
All expenses paid team nights
Paid company retreats
Ability to grow into management roles, QUICK!
Uncapped compensation
Opportunities to learn new skills on a daily basis

You will be responsible for:
Establishing sales strategies and approaching customers directly and quickly, establishing influence and professional credibility
Using a high level of relevant product knowledge, you'll promote products and services while building and maintaining strong customer relationships
Actively engaging colleagues and resources regularly to provide a complete customer solution in order to capitalize on opportunities
Working effectively and sharing market and competitor information with others within the organization to accomplish organizational goals and to identify and resolve problems
Developing new prospects and interacting with existing customers to increase sales utilizing knowledge of core products
Developing a plan to grow business and fully implementing this plan with assistance from various resources
Forecasting, prospecting and bidding for new business
Managing a territory and customer records, producing weekly reports and communicating regularly with the management team

Requirements/ Qualifications
Proven ability to close a deal
Strong negotiating skills
Excellent communication skills
Must be flexible with work hours
Must be available to work full time
Must be able to pass a criminal record check
Must be over 18 years old
Willingness to travel throughout assigned sales territory
You must be energetic, self-motivated, well-spoken and have the ability to confidently meet with customers to present our products and services. Also, the appropriate candidate shall maintain a professional appearance and abide by our code of conduct with honest and ethical behaviour.
Are you passionate about sales? Do you believe in creating a positive brand experience with customers? Help customers achieve their financial goals with the best sales techniques possible. Apply Now!