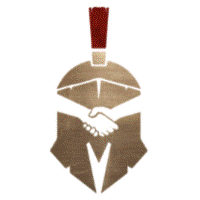 Sales And Marketing Associate at The Acquisition Group
Vancouver, BC v6c3n6
We are recognized as a leader in providing the highest level of customer service and support in the industry. We strive to exceed our customers' expectations to maintain their loyalty for a lifetime. If you believe you would like to join an industry leader in the fast-paced, exciting world of telecommunications, We offer excellent opportunities for professional and personal growth.
As a Sales And Marketing Associate, you'll sell TELUS products and services directly to consumers. Every day you will build your own communication skills and challenge yourself to meet your goals. You'll work with your own support team in assigned communities across BC and Alberta. You will be in charge of working independently and within your assigned team for the best possible results.
If you are self-motivated, have a passion for success and are ready to crush the world of sales, this job would be a perfect fit for you.
Responsibilities:
Ensure achievement of sales, client retention and loss ratio targets are met
Identify centers of influence
Promoting the brand name and products
Implement market strategies to promote new business
Initiating contact with potential clients
What We Offer:
Work with industry-leading clients like TELUS
Gain experience managing a team
Receive in-depth and comprehensive training
Build your resume and enhance expertise
Work with individuals with the same success-oriented mindset
Work in a company with an amazing and fun-loving culture
Receive a competitive compensation package
Requirements:
Ability to travel and possibility to relocate away from home
Ability to work full-time hours (Mon-Fri)
Must successfully complete a background check;18 years of age or older
Must be living in VANCOUVER
Target minded people that have goals and are willing to work hard to achieve them
High level of integrity and committed to providing exceptional service to clients
If you are interested in developing a career in a dynamic, dependable company, we would like to hear from you. Please submit your resume to us today! Only selected candidates will be contacted.