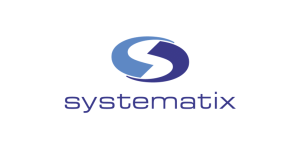 Salesforce Administrator at Systematix Technology Consultants Inc
Toronto, ON
We are Systematix and we are currently looking for a Salesforce Administrator with excellent communication skills to fill a contract position with one of our key clientele.
ABOUT THE PROJECT:
Our client is one of North America's leading Scientific Test and Measurement organizations, with offices worldwide. As Salesforce Administrator, you will work with the Commercial Operations team to support the sales, service and marketing departments in achieving their strategic and operational goals.
You will provide support to the organization through the customization and configuration of the Salesforce platform. You will manage the Salesforce.com database and reporting and will provide training and support to all users. Additionally, you will provide administrative support to the sales team and coordinate related projects as assigned.
Specifically, your responsibilities in this role are:
Enforcing Company-wide processes, workflows, and reporting from lead generation through closed sale
Recommending changes to current sales techniques, procedures or promotional efforts based on SFDC best practices.
Configuring Salesforce for individual teams (as appropriate) to ensure effective sales processes and lead follow up
Bridging marketing and sales to increase conversion
Working closely with IT to define and maintain Salesforce security including roles, profiles, sharing rules, workflows and groups.
Maintaining and customizing Sales Cloud applications.
Building custom reports, dashboards, and workflows.
Managing operational requests and reporting including customer analysis and individual views and troubleshoot issues.
Maintaining database for integrity and accuracy including cleansing and duplicate record management.
Working closely with all sales related technical resources in support of migration of data into Salesforce.
Evaluating new releases of Salesforce to determine (sales) functionality requirements and provide detailed recommendations on how changes will apply to sales organization/users.
Generating a variety of sales related reports.
Administering email templates utilized within the sales and Marketing groups.
Building KPI and related measurement reporting for the sales group.
Completing projects and special assignments by establishing objectives; determining priorities; managing time; gaining cooperation of others; monitoring progress; solving problems.
ABOUT THE REQUIRED SKILLS:
5+ years of SFDC Admin experience supporting large group of SFDC users in a Global Environment
Ability to build workflows, metrics, and reports in Salesforce
Solid understanding of sales processes, pipelines, opportunities, metrics, etc.
Ability to solve real-world business problems
Demonstrated ability to convert data into insights and insights into business recommendations & carry through on implementation.
Demonstrate the ability to think both analytically and creatively.
Detail-oriented with a strong work ethic.
Salesforce certification is an asset
Excellent written and oral communication skills
Excellent Organization Skills
Ability to work independently to complete tasks
ABOUT THE ROLE
This is a 6 month contract position, currently performed remotely. Once deemed safe, candidates will be expected to work onsite in our client's North Toronto offices.
APPLY NOW:

If you are interested in finding out more please contact us or submit your resume to jobs@systematix.com.

ABOUT SYSTEMATIX:
Systematix is one of Canada's largest privately owned National Consulting and Resourcing firms. With offices across Canada, we provide the highest caliber consulting solutions to hundreds of Regional, National, Provincial and Federal Government clientele.
At Systematix, we pride ourselves in taking care of our consultant partnerships - by doing the little things that matter - like taking the time to get to know you, knowing when an opportunity is the perfect fit, informing you every step of the way, and building the foundation for long term relationships. We do the same with out clients, concerning ourselves more with the project than the position, so that we have the information you need to ensure an opportunity is right for you. We only work with people who enjoy making a difference.
At Systematix, we bring people and projects together!