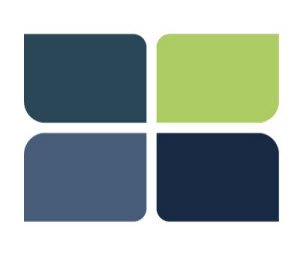 Salesforce Technical Lead at Ian Martin Group
North York, ON
Job no: G78EB
Categories: Information Technology
SUMMARY
Our public sector client is seeking an out-come driven Salesforce SME to lead a technical team to translate technical systems specifications into working, tested applications.
RESPONSIBILITIES
Oversee day to day development activities from a team of Developers working on the Salesforce.com platform that are using Apex and Visual Force
lead cross-functional teams that address strategic business issues
lead the development, implementation, and enhancement of technical solutions
lead the design/development project plans, including work breakdown and resources estimates
Provide technical expertise and advice for the integration of other applications into the Salesforce solution
Lead each phase of the full Salesforce.com lifecycle implementations for a CRM tool
SKILLS & QUALIFICATIONS
10+ years of experience in Project management practices, and ability to contribute to design/development project plans, including work breakdown, resource estimates, and status reports
Expertise to lead each phase of a full Salesforce.com lifecycle implementation
5+ years of experience in a Technical Lead role, including experience with design and development of Salesforce systems, including integration to other back-end systems
Certified Salesforce Developer / Administrator
Strong knowledge of CRM business impact
Knowledge in SaaS solutions 
In-depth understanding of the capabilities and constraints of the Salesforce platform
Experience in implementing custom solutions in Salesforce using Apex, ability to create the design for the solution and communicate and guide other developers in the team
Experienced in defining systems strategy and requirements, designing and prototyping, planning testing, and supporting training efforts
Knowledge of Java, JSON, XML, API calls, HL7/FHIR, Node JS, Python, Restful web services
Knowledge of Oracle RDBMs(19c), SQL, PL/SQL, JSON, XML, Unix/Linux shell scripting, optimized database queries, data architecture, data design, modeling and mapping
Continuous Integration (CI) practice and enhanced Ci/CD experience and DevOps methodologies and technologies 
Demonstrated ability to understand client needs and perform sound technical work
Experience in building, designing, and implementing large scale business applications
Knowledge of implementation and configuration of enterprise systems
Experienced with leading efforts, with minimal supervision, involving relevant Business/Process/IT teams and 3rd party resources 
Knowledge and experience with leading-edge technologies, design criteria including usability, security, and privacy for web and mobile applications.
Nice to Haves
Health care industry experience
Experience working in a clinical environment
Experience working for a leading Professional Services Organization (Ie. Deliotte, Accenture, IBM)
ABOUT IAN MARTIN
Looking for Meaningful Work? We can help.
If you're a technical professional, you know that it can be difficult to find fulfilling work that advances your career. At the Ian Martin Group, we exist to connect professionals like you with meaningful work at industry-leading companies in your field. And we walk the walk, too: as a Certified B Corporation, we believe in using business as a force for good for people, our communities, and the environment.
We value diversity and inclusion and encourage all qualified people to apply. If we can make this easier through accommodation in the recruitment process, please contact us at recruit@ianmartin.com We encourage all qualified candidates to apply; however, only those selected for an interview will be contacted.
#MON
Published on 11 Nov 2020, 6:08 AM