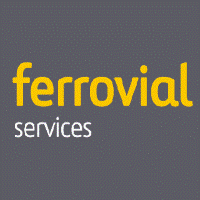 Sand Camp Foreman (York) - Mississauga, ON at Ferrovial Services
Canada, ON
About us
Ferrovial Services North America is a leading company providing Oil & Gas and Infrastructure solutions across the United States and Canada. Its portfolio includes 35 outstanding contracts, such as Port Miami Tunnel and maintenance of the Chevron refineries in California. With more than 1,500 employees and a presence in 14 states, Ferrovial Services North America, generates true value and growth for its clients while maintaining a strong commitment to safety and social responsibility.

The role
This role completes construction projects by planning, organizing, and controlling projects; completing quality inspections; supervising sub-contractors and staff. The position reports to the Reports to Patrol Supervisor and Project manager in Supervisors absence and will supervise crew in completing the project, ensuring safety and timely completion of tasks.
Primary Duties and Responsibilities
Create and maintain a safe and healthy working environment.
Follow and comprehend supervisor's instructions, as well as provide and communicate supervision to the crew
Follow the outlined weekly work plan for themselves and work crews.
Compile highway deficiencies list and work with supervisor to prioritize the importance for the weekly work plan.
Maintain communications with supervisors of job status and current assigned responsibilities. 
Maintain and supervise a clean jobsite free of tripping hazards and unnecessary obstacles. 
Actively participate in the Performance and Development Review process, ensuring alignment to the performance pillars
Carry out all work activities upholding the Company values and meeting all the client's outcome targets
Positively contribute to a diverse, inclusive and fair work environment, free from discrimination, bullying and harassment. 
Carry out all duties in line with Company policies and procedure.
Preform visual inspections on culverts, fencing, bridges and any other infrastructure as needed
Additional duties, as requested by superintendent and/or Project Manager, Patrol Supervisor and/or Project Manager
Avoids legal challenges by complying with Canadian and Provincial legal requirements. 
Knowledge, Skills & Abilities
Skill in the operation of company tools and equipment.
Ability to perform basic math skills, such as addition, subtraction, multiplication, and division.
Fluent at reading, speaking, and writing English.
Team player and have strong analytical and problem solving skills.
Highly organized and details driven.
Proficient computer skills, ranging from data entry and day-to-day submissions on time
Education and Experience
High School Diploma / GED required
Experience as a Foreman / Crew Supervisor within related industry and road construction projects
Basic supervision experience
Valid DZ driver's license required and a good driving record to drive company vehicle, or willing to acquire in a set amount of time.
Work Conditions/Physical Demands
Capable of climbing ladders and scaffolds and working at heights.
Capable of working in a fast paced environment.
Capable of working outdoors in all types of weather conditions.
Ability to lift and carry up to 60 pounds unassisted.
Ability to work in confined spaces.
Ability to perform work wearing personnel protective equipment. Including but not limited to the following: rain gear, hard hat, ear plugs and safety glasses.
Position will be required to backfill for the Patrol Supervisor and must be able to work OT during the week and on weekends if required.
Ability to rotate the hot phone in the summer month as required for emergency response.
Required to be available for emergency response rotations as need for overtime, evenings, weekends, and holidays.
Additional Information
Other duties (not listed) may be assigned to this job at any time.
Safety comes first! Required to complete work in a safe, efficient and accurate manner.
Reasonable accommodations may be made to enable individuals with disabilities to perform the essential functions.
Must demonstrate Ferrovial Values: Respect, Integrity, Collaboration, Excellence and Innovation.
EQUAL OPPORTUNITY EMPLOYER – M/W/V/D

Should a review of your background indicate a potential match to our job, our team will reach out.

We do not accept resumes from external staffing agencies or independent recruiters for any of our openings unless otherwise directed by our HR – Recruiting Department. Please do not forward resumes to our hiring managers or regional offices. Ferrovial Services N.A., is not responsible for any fees related to unsolicited resumes/applications.