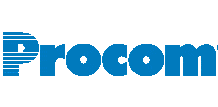 SAS Developer - Intermediate from Procom
Edmonton, AB
Client ID: 298942
SAS Developer - Intermediate
On behalf of our client, Procom is seeking a SAS Developer - Intermediate for a six month contract working remotely.
SAS Developer - Intermediate Responsibilities:
Participate in code development and solution delivery related to all aspects of storage and recovery and data procurement.
Support current and new database services that leverage Google BigQuery architecture.
Carry out data analysis to support data quality.
Automate manual processes, optimize data delivery, and improve infrastructure.
Assemble intricate, curated data sets that meet business requirements.
SAS Developer - Intermediate Mandatory Skills
5 years of experience in SAS Programming
Experience in dealing with members of the business units (within the organization) and product owners
Experience in SDLC with emphasis on specifying, building, and testing mission critical data solutions
Strong analytical and prioritization skills.
Provide technical leadership and mentor junior resources.
Experience of Financial Services domain will be an added advantage and experience in Google Cloud platform (BigQuery & Dataflow) would also be an asset
Experience with Bitbucket Git Code Management
Google Cloud Data Flow experience
SQL experience with stored procedures, views, performance tuning
SAP BW knowledge will be an advantage
 Good organizational and problem solving skills
Good team player who is self-motivated and well organized
Strong oral and written communication skills
Ability to work with remote teams
Ability to manage project scope
Ability to ensure quality of the delivered functional documents
SAS Developer - Intermediate Assignment Length
6 months with strong possibility for extensions
SAS Developer - Intermediate Location
Remote
SAS Developer - Intermediate Start Date
ASAP