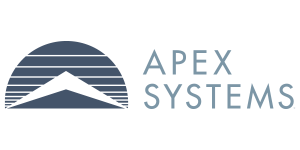 Scala Programmer at Apex Systems
Toronto, ON M5G
Scala Developer
Apex Systems is a global IT services provider and our staffing practice has an opening for a Java/Scala Developer with experience developing functional programming in a Database environment, Java and Scala development experience, and strong knowledge of big data tools to place at our client, a top Financial Institution. 
Terms: 1-year contract rolling (3-year project)
Start Date: February 1st, 2021 
Location: Downtown Toronto (currently 100% work from home, future on site requirement post COVID-19)
Application Process: It is best to apply via the medium on which you are seeing this posting. If you encounter technical difficulties submitting your resume, please send your resume in Word format to Phil Piche at ppiche@apexsystems.com  and reference QA Developer
 
Project:
Building a strategic reference data platform for client, account and instrument data. Platforms initial rollouts have been extremely successful and we are looking to expand and extend. We need top-tier engineers who have a strong and successful track record of solving hard problems and out of the box thinking. We work in a dynamic environment and expect new joiners to be flexible, self-sufficient and learn our business, our data and our technology stack with minimal supervision. They will lead the push for horizontally scalable, high performance applications, while facing off to senior business and tech partners across the organization. Prime role for strong, independent individual contributor, with huge growth potential.

Key Qualifications:
5+ years of Scala or Java (or similar) programming
Familiar with functional programming style (Scala, Java 8 w/ lambda expressions, etc.
Strong problem-solving and communication skills and enjoys a collaborative environment
Flexible, self-starter, fast-learner – willing and able to quickly learn new technologies and skills
Experience with functional programming 
Preferred Skills:
Experience with graph technologies
Familiarity with Semantic Web (RDF) and Sparql 
Experience with distributed computing 
Familiarity with Zookeeper/Storm/Spark/HDFS 
Experience with search technologies
Familiarity with Lucene/Solr/ElasticSearch
Experience with enhancing and maintaining mission-critical software in a fast-paced environment 
EEO Employer
Apex Systems is an equal opportunity employer. We do not discriminate or allow discrimination on the basis of race, color, religion, creed, sex (including pregnancy, childbirth, breastfeeding, or related medical conditions), age, sexual orientation, gender identity, national origin, ancestry, citizenship, genetic information, registered domestic partner status, marital status, disability, status as a crime victim, protected veteran status, political affiliation, union membership, or any other characteristic protected by law. Apex will consider qualified applicants with criminal histories in a manner consistent with the requirements of applicable law. If you have visited our website in search of information on employment opportunities or to apply for a position, and you require an accommodation in using our website for a search or application, please contact our Employee Services Department at employeeservices@apexsystemsinc.com or 844-463-6178.
Restricted/Deferred Share Units
Life Insurance
Medical, Dental and Vision