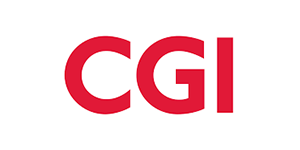 Scrum Master found on CGI, Inc.
Fredericton, NB
It is an exciting time here at CGI as we continue to grow and expand our operations right here in Atlantic Canada. We are looking to increase our leadership team by adding a number of professional Scrum Masters to an exciting and challenging engagement within the global satellite communications industry. CGI is Canada's largest IT consulting services organization and the worlds 5th largest; we have over 65,000 professionals in 40 different countries. We provide high end consulting services in a wide range of industries for a wide number of global and local clients. At CGI, you will have the opportunity to work in industries, sectors and technologies from around the world right here in the comfort and beauty of Atlantic Canada. If you believe that you have the aptitude, temperament and capability to join a team of world class professional IT consultants then we would love to hear from you. 
 
Preferred Skills/Experience (Any of these is a plus) 

- Second level Scrum Master certification (CSP, PSM II) 

- Experience executing the Scrum Master role for at least two years for a software development team that was diligently applying Scrum principles, practices, and theory 

- Knowledge of other Agile approaches: XP, Kanban, Crystal, FDD, etc. 

- Knowledge and/or experience with widely successful Agile techniques: User Stories, ATDD, TDD, Continuous Integration, Continuous Testing, Pairing, Automated Testing, Agile Games 

- Applicable knowledge of the technologies used by the team 

- Experience applying a wide variety of well documented patterns and techniques for filling in the intentional gaps left in the Scrum approach (example: numerous Burndown techniques, numerous Retrospective formats, handling bugs,etc) 
 
Additional Information
This is a great opportunity to join a winning team. CGI offers a competitive compensation package with opportunities for growth and professional development. Benefits for full-time, permanent members start on the first day of employment and include a paid time-off program and profit participation and stock purchase plans.