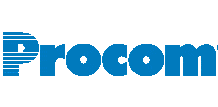 Scrum Master at Procom
Ottawa, ON
Client ID: 272189
Senior Scrum Master
On behalf of our client, Procom is looking for a Senior Scrum Master to join a large, multi-year re-architecture project. This is a contract role based in Ottawa,Ontario. 
Security clearance requirement at minimum level: Reliability 
Description:
- Understanding our Customers and identifying what is important to them in terms of business value.
- Facilitating the team and organization on how to use Agile.
- Facilitating the team towards self-organization.
- Assessing the agile maturity of the team and organization and coaching the team to higher levels of maturity, at a pace that is sustainable and comfortable for the team and organization.
- Removing impediments or facilitating the team to remove impediments by finding the right personnel to remove the impediment.
- Building a trusting and safe environment where problems can be raised without fear of blame, retribution, or being judged, with an emphasis on problem solving.
- Facilitating getting the work done without coercion, assigning, or dictating the work.
- Facilitating discussion, decision making, and conflict resolution.
- Assisting with internal and external communication, improving transparency, and actively sharing information.
- Supporting and educating the Product Owner, especially with respect to backlog refinement and maintaining the product backlog.
- Providing support to the team using a servant leadership style whenever possible, and leading by example.
Required Skills/Experience:
- Scrum Master Certification (CSM)
- Additional agile certification is a plus (CSPO, Kanban etc.)
- Experience in the Scrum Master role for at least five years for software development teams that were diligently applying Scrum principles, practices, and theory.
- Knowledge of other Agile approaches: XP, Kanban, Crystal, FDD, etc.
- Previous experience and knowledge with Jira and Confluence. Ability how to develop valuable reports within Jira
- Knowledge and/or experience with Agile techniques: User Stories, ATDD, TDD, Continuous Integration, Continuous Testing, Pairing, Automated Testing, Agile Games.
- Previous experience as a team lead.
- Excellent communication and mentoring skills.
Experience & Requirements: 5 to 10 years relevant job experience.
Nice to Have:
- Mendix Experience