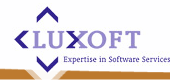 SDET/Automation Engineer- Fulltime Position with Benefits at Luxoft Inc
Mississauga, ON
We are looking for SDET engineer for Equities Cash Tech Engineering group within Capital Markets department that develops a number of mission critical applications. We are looking for an enthusiastic engineer that has the passion to work in a high energy and fast-paced environment. A love for automation using latest technology is appreciated.
Architecturally, the applications involve a combination of message processing (back-end) and a UI to view the trades and detailed drill down (front-end). The technology stack comprises of Java/J2EE, related technologies and an Oracle data warehouse.
Role: SDET Engineer
Location: Mississauga, ON
Type: Fulltime Position
Responsibilities:
- Learn and get understanding of Client's QA automation framework
- Define a strategy to adopt the framework to the trading systems and work on implementing it
- Become functional SME for the platform
- Liaise with development managers and allocate QA resources between projects depending on system development stage, workload, etc.
Mandatory Skills:
- 3+ years of experience in automation scripting and knowledge of any automation technology
- Ability to set up QA processes, define automation strategy and lead a small QA team
- Experience with CI/CD pipeline: Team City, Jenkins, Git, etc.
- Experience of QA automation for complex backend applications
- Understanding of specifics of test automation for real-time low latency data processing applications
- Strong communication, analytical and problem-solving skills, good spoken English
- Degree-level education

Nice-to-Have Skills:
- Java Core experience
- UI automation frameworks (Selenium / Soapui / Cucumber)
- Banking and enterprise environment experience