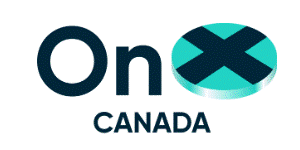 Security Analyst - Cisco Threat Detection and Response at Cincinnati Bell Telephone Company LLC
Calgary, AB
Title: Cisco Threat Detection and Response Security Analyst X2
Type: Permanent
Location: Calgary or Vancouver
OnX is looking for a Cisco Threat Detection and Response Security Analyst for a permanent engagement based out of Calgary or Vancouver. Resource must be willing to work shiftwork between 6 AM and 10 PM MST as well as have flexibility for afterhours emergency on-call support.
In this role, you will be a part of the Cyber Security team and by leveraging the below specified technologies, you will be able to detect and respond to threats.
Qualifications you must possess include:
SOC experience is huge asset
· Strong experience with the following: Cisco Umbrella, Cisco FirePower, Cisco SMA, Cisco ISE, and Cisco Threat Grid (if you have minimum 2 or 3 skills, you will be considered)
· Must be proficient in creating roles and policies in Umbrella, rules and alerting in Umbrella.
· Solid knowledge of commonly used frameworks and standards used in cybersecurity
· Experience with policy, rules and signature implementation and troubleshooting for Cisco Firepower NG firewall
· Experience with email monitoring in SMA
· Experience with policy and phishing detection and email filtering using SMA
· Some experience with MS Exchange (hybrid) with email cleanup, eDiscovery and litigation hold
· Undergraduate or masters' degree preferably in one of the following areas: Business Management, Information Systems, Computer Science, Engineering, and other related majors an asset