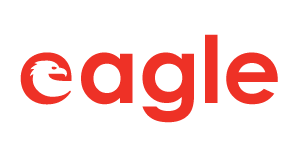 Security Analyst Intermediate from Eagle Professional Resources
Toronto, ON M3H5W1
Eagle currently has a career opportunity for a Security Analyst Intermediate Level and we are looking to speak to qualified candidates with the skills and experience outlined below.


This position is a 12-month contract located in Fredericton, NB to start immediately.


As a Security Analyst Intermediate Level,  you will be responsible for:
Participate in the design, development, and implementation of security initiatives to ensure the best possible measures are in place to maintain a secure operation.
Monitor, evaluate, and maintain systems and procedures to safeguard internal information systems and databases.
Develop, implement, and enforce security strategies, policies, and procedures.
Analyze, recommend and implement security technologies such as firewalls, IDS (network and server), certificates and PKI.
What we're looking for:
Undergraduate degree
Knowledge of information security technologies, networks, and operating systems
Knowledge of risk management frameworks, industry best practices, security policy creation
Expert understanding of routing and network protocols


Don't miss out on this opportunity, apply online today!


Eagle is an equal opportunity employer and will provide accommodations during the recruitment process upon request. We thank all applicants for their interest; however, only candidates under consideration will be contacted. Please note that your application does not signify the beginning of employment with Eagle and that employment with Eagle will only commence when placed on an assignment as a temporary employee of Eagle.


JOB# 64266