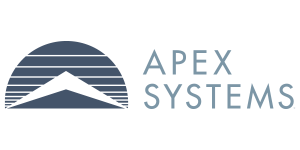 Security Cloud Advisor at Apex Systems
toronto, ON m1s1w7
Security Cloud Advisor
Apex Systems is a global IT services provider and our staffing practice has an opening for a Security Cloud Advisor with cloud security, application design & architecture, and risk experience to place at our client, a Big Five Bank.
Client: Big Five Bank
Terms: 6-8 month rolling contract. Strong possibility of conversion to full time.
Application Process: Please apply via the medium on which you are seeing this posting. If you encounter technical difficulties submitting your resume, please send a Word version of your resume to lvu@apexsystems.com Please reference Job Title, Security Cloud Advisor ##1110257 
Job Description:
This role supports enterprise cloud security team as an important contributor, with tactical skills and strategic vision. You will lead and facilitate the design and implementation of repeatable cloud security design patterns, cloud security solutions and processes related to technology architecture. In addition, you will define and document efficient and transparent security architecture principles, standards and guidelines regarding the proper use and deployment of business applications, data and technology within the Bank for cloud migration/use. Additionally, you will work with business and development teams in recommending process or system design and enhancements in context of cloud security.
Works with managers and senior individual contributors (within group) to provide security architecture recommendations & guidance as well as executive-level presentations at the enterprise level.
Be able to draft repeatable security design patterns for cloud security areas accompanied by relevant threat modeling, based on industry best practices and security principles
Be able to independently research cloud security solutions as per the business requirements, industry trends and ever changing threat landscape, articulating the business use case for variety of stakeholders and providing supporting evidence through market research
With little to no supervision, be able to conduct in-depth security analysis of the cloud migration projects ensuring compliance with enterprise policies & standards, regulatory requirements and industry guidelines and best practices
Be able to articulate the risks for the issues identified during assessments, provide relevant reporting
Have hands-on security architecture and controls assessment experience with individual cloud technologies, products & services by major cloud service providers (AWS, Azure, GCP, in order of preference)
Be able to assess the project end to end, with cloud-context control lenses across all layers of TCP/IP stack and be able to provide secure solutions and alternatives for the issues identified
Be able to work collaboratively with different stakeholders including technology and business partners
Provides security review and guidance for cloud projects driven by groups outside of Information security, specifically developing security requirements and developing secure designs.
Authors cloud security standards and procedures.
Qualifications:
Minimum of 3-4+ years experience in Cloud Security
Minimum of 6+ years experience in Information Security
Information Security certification is preferred e.g. CISSP, CISSLP, GIAC etc.
Knowledge of computer or network systems hardware and software theory, practice, concepts and technology relevant to organizational vision - Expert.
Sufficient business knowledge to assess impact of applied technology on customer's business processes.
Experience in application security design & architecture, development frameworks, SOA, API security, server-less deployments, automation, SecDevOps, Containerization, Threat Modeling
Knowledge of cloud security concepts, tools, products and solutions (CASB, CSPM etc.). Hands-on experience desirable.
Knowledge of specific service offerings from various cloud service providers and associated security considerations - In depth
Knowledge of Information security risk, and industry best practices with minimum of 2 years relevant experience - Working.
Knowledge of the technical areas such as data warehouses, mainframes, networks, applications, network protocols, networking infrastructure etc. - Working.
Knowledge of Corporate Policies, Standards, and operating procedures relating to information security risk.
Interview Times: Interviews will take place last week of December.
This is a position that impacts the bank enterprise wide with great opportunity for career growth within the bank.
If you are not a 95% match to the above, and want to be considered for other opportunities at our enterprise clients, register for our Talent Network where you can receive job alerts about new opportunities that match your interests.  
https://www.applytracking.com/optin.aspx?c=M1obcS2FKBd8k2%2fKRuzf%2fKEBFsFF5hqd
EEO Employer
Apex Systems is an equal opportunity employer. We do not discriminate or allow discrimination on the basis of race, color, religion, creed, sex (including pregnancy, childbirth, breastfeeding, or related medical conditions), age, sexual orientation, gender identity, national origin, ancestry, citizenship, genetic information, registered domestic partner status, marital status, disability, status as a crime victim, protected veteran status, political affiliation, union membership, or any other characteristic protected by law. Apex will consider qualified applicants with criminal histories in a manner consistent with the requirements of applicable law. If you have visited our website in search of information on employment opportunities or to apply for a position, and you require an accommodation in using our website for a search or application, please contact our Employee Services Department at employeeservices@apexsystemsinc.com or 844-463-6178.
Restricted/Deferred Share Units
Life Insurance
Medical, Dental and Vision