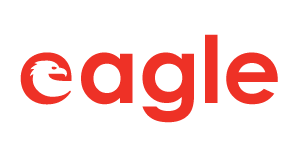 Security Specialist - L3 from Eagle Professional Resources
Toronto, ON M7A0B6
Eagle currently has a career opportunity for a Security Specialist - L3 and we are looking to speak to qualified candidates with the skills and experience outlined below.


This position is a 6-month contract located in Toronto, ON to start in April.


As a Security Specialist - L3, you will be responsible for:
Support of the GO-PKI environments for development, User Acceptance Testing, and Production, including:
Monitoring the health, performance, and status of service components (e.g. technology stack);
Starting and stopping service components;
Backing up or recovering service components (e.g. associated data or configurations);
Tuning service components;
Maintaining service components (e.g. applying patches, renewing certificates or licenses);
Triaging, analyzing, and resolving incidents related to GO-PKI;
Identifying, analyzing, and resolving problems related to GO-PKI;
Assessing the impacts of changes on GO-PKI, including changes raised by clients and service providers (e.g. ITS, CompuCom, Telus);
Documenting maintenance and support requirements and procedures.
Provide on-call support for the GO-PKI production environments 24x7, and on-call support for the GO- PKI non-production environments (e.g. pre-production) on a 5 x 10 basis not limited to:
Participate in incident management as an incident coordinator, incident analyst, or tier-2/tier-3 SME.
Participate in change management as a change coordinator, change analyst or application SME.
Support clients across the OPS and BPS to integrate their applications with GO-PKI for identity and access management by analyzing clients' technical requirements, designing approaches/solutions;
Describing patterns related to integration approaches/solutions
Developing processes and plans that support the application of patterns;
Constructing, testing, and deploying solutions;
Analyzing and resolving problems encountered during integration;
Developing utilities, scripts, applets, and reports to facilitate and automate the integration experience;
Documenting approaches/solutions; and,
Improve the support posture of the GO-PKI team by developing requirements for support tools.


Don't miss out on this opportunity, apply online today!


Eagle is an equal opportunity employer and will provide accommodations during the recruitment process upon request. We thank all applicants for their interest; however, only candidates under consideration will be contacted. Please note that your application does not signify the beginning of employment with Eagle and that employment with Eagle will only commence when placed on an assignment as a temporary employee of Eagle.


JOB# 66059