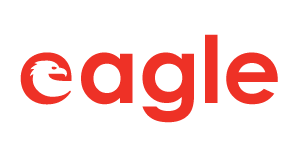 Security Specialist from Eagle Professional Resources
Toronto , ON M5E3G7
Eagle is currently seeking a Security Specialist for a five (5) month contract opportunity, scheduled to begin in October.



Key Responsibilities



The successful candidate will be responsible for:

Conducting security Threat and Risk Assessment activities, including reviews and assessments using industry standard methodologies;
Conducting technical vulnerability assessments;
Conducting product reviews to identify potential vulnerabilities;
Consulting with project teams and business units to provide security design, risk identification, and recommendations for mitigation strategies;
Providing expert level guidance and advice to the programs;
Providing educational and ad-hoc consulting services to key stakeholders including senior management;
Conducting business requirements review and providing security requirements to support initiatives;
Providing necessary security controls to support solution implementations;
Developing security architectures and/or conducting security architecture reviews;
Supporting the future state of the organization's security program, promoting security awareness and good data protection practices to safeguard the organization's information assets;
Supporting the various business units, senior management, and key decision makers with respect to security and risk related topics;
Supporting Security Operations team with incident and event investigations and management;
Assessing the security posture of the organization's third party engagements and outsourcing initiatives including the review of supplier security policies, controls, and onsite inspections when required;
Supporting IT operational processes by identifying potential security concerns and solutions;
Staying abreast of new technology trends, information security risks, and standards in support of helping to shape strategic technical direction and standards for the organization;
Providing support in establishing information security metrics, gathering data, and preparing reports; and,
Supporting peers as part of a collaborative and high performing team.

Skills and Qualifications



The qualified candidate must have:

Seven plus (7+) years of broad and progressive information security experience;
Expert knowledge of various information security controls (strengths, weaknesses, and application) and experience conducting TRAs, security reviews, implementing information security recommendations, analyzing technical controls and applying security control standards;
A broad understanding of Microsoft and Oracle technology stacks across Operating System, Server, Middleware, Storage (Database), and Development;
Demonstrated experience with vulnerability scanners and analyzing logs from networking devices;
Strong understanding of Cloud computing concepts and virtualization. Microsoft Azure knowledge and experience;
Experience with secure application development practices, including modern web application threats and mitigations;
Professional security certification from ISC2 (CISSP) or equivalent; and,
Other relevant certifications such as CISA, CISSP concentrations, GPEN, GIAC, MCSE, CCNA, TOGAF, IAPP (CIPP/C) and SABSA are considered an asset.

Don't miss out on this opportunity, apply online today!



Eagle is an equal opportunity employer and will provide accommodations during the recruitment process upon request. We thank all applicants for their interest; however, only candidates under consideration will be contacted. Please note that your application does not signify the beginning of employment with Eagle and that employment with Eagle will only commence when placed on an assignment as a temporary employee of Eagle.



JOB#67714