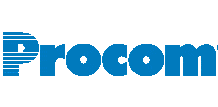 Security Specialist from Procom
Toronto, ON
Client ID: 289312
Security Specialist
On behalf of our client in the Government Services Sector, PROCOM is looking for a Security Specialist.
Security Specialist – Job Description
Support of the GO-PKI environments for development, User Acceptance testing and Production, including:
Monitoring the health, performance and status of service components (e.g. technology stack)
Starting and stopping service components
Backing up or recovering service components (e.g. associated data or configurations)
Tuning service components
Maintaining service components (e.g. applying patches, renewing certificates or licenses)
Triaging, analyzing, and resolving incidents related to GO-PKI
Identifying, analyzing, and resolving problems related to GO-PKI
Assessing the impacts of changes on GO-PKI, including changes raised by clients and service providers
Documenting maintenance and support requirements and procedures.
Provide on-call support for the GO-PKI production environments 24x7, and on-call support for the GO- PKI non-production environments (e.g. pre-production) on a 5 x 10 basis not limited to:
Participate in incident management as an incident coordinator, incident analyst, or tier-2/tier-3 SME.
Participate in change management as a change coordinator, change analyst or application SME.
Support clients across the OPS and BPS to integrate their applications with GO-PKI for identity and access management by:
Analyzing clients' technical requirements, designing approaches/solutions
Describing patterns related to integration approaches/solutions
Developing processes and plans that support the application of patterns
Constructing, testing, and deploying solutions
Analyzing and resolving problems encountered during integration
Developing utilities, scripts, applets, and reports to facilitate and automate the integration experience
Documenting approaches/solutions.
Improve the support posture of the GO-PKI team by:
Developing requirements for support tools
Evaluating and recommending tools
Installing and configuring tools
Developing, testing, and deploying programmatic constructs (e.g. scripts, queries, views, reports, procedures or other); and
Documenting maintenance and support requirements and procedures.
Assist with implement disaster recovery solution (DR) for the future production GO-PKI applications including definition and the documentation of processes and operational DR procedures
Define, document, configure, implement and testing of GO-PKI system management based on standard practices, including:
System management processes and task
System events, events metrics, thresholds and alerts
System monitoring and alerting
Working with infrastructure hosting partner organization implement system management processes and procedures
Document defined system management process and procedures
Foster a team culture of excellence and innovation, including:
Developing or informing the development of role descriptions for the sustainment of GO-PKI, especially related to the technical support function
Developing plans for the knowledge and skills transfer to OPS employees, including activities or tests to demonstrate the successful transfer of knowledge and attainment of required skills.
OPS employees include IT Source People Placement Service
Developing plans for the transition of sustainment functions to OPS employees
Transferring knowledge to employees.
Security Specialist - Assignment Start Date
ASAP – 6 months to start
Security Specialist - Assignment Location
Downtown Toronto