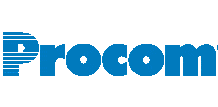 Security Specialist from Procom
Toronto, ON
Client ID: 298060
Security Specialist
On behalf of our client in the Banking Sector, PROCOM is looking for a Security Specialist.
Security Specialist – Job Description
Develop and implement SIEM use cases using Splunk Enterprise Security
Thoroughly document implementations, via technical documentation and playbooks for the client
Provide input and feedback for existing SIEM use cases, analyze and propose detection improvements
Possess a firm understanding of the capabilities within Splunk, Splunk Enterprise Security.
Design and drive technical plans toward security analytics management objectives such as: integration of events from cloud/on prem platforms to enterprise SIEM; implementation of use cases/policies; net new security use cases development to support Security Logging & Monitoring/UEBA, account for the effect of the evolving threat space on the overall set of existing security use cases.
Categorize SIEM use cases using MITRE ATT&CK framework, participate on Purple team testing and ensure successful implementation.
Possess a solid understanding and have experience with systems automation platforms and technologies.
Customer facing role - Walk thru to white boarding of SIEM use cases development process and implementation planning to stakeholders
Security Specialist – Mandatory Skills
3-5 years' work experience in information security, cyber security, data protection or a related field
Security Analytics and UBA (Splunk): 3+ years of experience in performing security event management, security information event management and/ or security analytics configuration and management, security use case development and tuning, operational management and administration.
Working experience with security event management and security analytics operational governance and fundamental operational processes (intake of new log sources, on-boarding, use cases management, etc.)
Proven experience with the successful development and deployment of use cases correlating information from various heterogeneous security feeds/platforms (e.g.: threat intel feeds, IOC. EDR, APT intelligence, etc.)
Experience with securing virtual, physical and cloud environments
Proven expertise with Splunk Enterprise Security and Splunk User Behavior Analytics
Working Experience with one or more of the following technologies:
Optional: ArcSight, RSA, Securonix, QRadar or equivalent tools
Experience with assessment, development, implementation, optimization, and documentation of a comprehensive and broad set of security technologies and processes.
Experience and exposure to threat modeling and design reviews to assess security implications and requirements for introduction of new technologies.
Knowledge of IT service management processes and concepts, including change management, incident management, problem management, and configuration management
Knowledge of cybersecurity concepts, including threats, vulnerabilities, security operations, encryption, boundary defense, auditing, authentication, and risk management
Strong interpersonal and communication skills; ability to work in a team environment
Ability to work independently with minimal direction; self-starter/self-motivated
An understanding of regulatory and Controls requirements: PCI, FFIEC, SOX, HIPAA, ISO 2700x, NIST standards
Professional Splunk Certification (Splunk Architect, Splunk Enterprise Security Admin)
Professional IT security certification such as CISSP, SANS Certified Intrusion Analyst (GCIA), CEH, GSEC and/or CISM.
Security Specialist – Nice to Have Skills
Preferred: Splunk, MS Azure Security Center (ASC), Microsoft Cloud Application Security (MCAS), Amazon Web Services (security services, e.g.: CloudTrail, CloudWatch)
CISSP
Azure
Splunk Enterprise Security Admin
Previous FI experience
Security Specialist - Assignment Start Date
ASAP – 6 months to start
Security Specialist - Assignment Location
Toronto, ON – Work Remotely