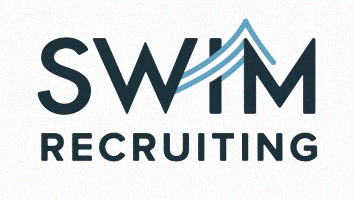 Senior Accountant at Swim Recruiting
Vancouver, BC
Senior Accountant for a small boutique firm. Great opportunity to gain industry experience being mentored by a CFO. 
Who- the Company:  
Our client, a small boutique firm with a tight knit office. This environment is filled with tenured skilled accountants that service their 4 mining clients. Some are public and some private so range in terms of the technical nature. This organization hires people who are self-motivated and who are collaborative team players who can also work autonomously. This role can offer great work life balance but needs to recognize at peak times you may need to stay later to meet those deadlines. 
What- the Role: 
Reporting to the CFO, this Senior Accountant will be responsible for the following main responsibilities but there can be increased complexity and responsibilities depending on experience.
Main Responsibilities include:
Prepare journal entries for both day-to-day transactions and period end close procedures
Full cycle accounting
GST returns and bank deposits
Assist with payroll
Cash flow management: including cheque runs 
Bank reconciliations
Additional duties will come immediately or later depending on the candidate's skill level and experience. Duties could include inter-company transactions and consolidations.
Who- the Candidate: 
Seeking a recently designated candidate with relevant experience in public practice. 
Key characteristics we are seeking for this position include: 
Self motivated, good communication and good judgement in managing your time. 
Likes to learn and develop in their roles.
Willing to help where needed and okay doing more junior tasks but also eager to take on new senior tasks. CFO is willing to train in more complex areas of accounting for this right person.
How Much: 
This company provides employees with a generous total compensation package. Base salary will be commensurate with experience, education, and skills. There is a broad range for this position depending on the experience of candidates. It is truly about the right fit! CPA support, training and dues are also paid for the right candidate. A great role to continually develop in your skills!
Where: 
Downtown Vancouver. Located in the heart of downtown in a small tight knit polished office.
When & How to Apply: 
This search is moving quickly, so please apply soon if you are keen to discuss further. If you already have a Recruiter at Swim, please reach out to them directly. If you do not yet have a contact at Swim Recruiting, please hit 'APPLY NOW' and send us your resume as soon as you can. Swim Recruiting will be presenting short-listed candidates directly to the hiring team for review.