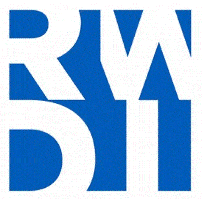 Senior Acoustical Engineer / Acoustician at Rowan Williams Davies & Irwin Inc. (RWDI)
Vancouver, BC V5Z1K5
RWDI is seeking an energetic and motivated individual to join our Acoustics, Noise and Vibration team team in Vancouver as a Senior / Specialist. The successful candidate will have at least ten years of experience analyzing and resolving challenging client problems as an acoustician.
The role includes but is not limited to: 
Providing mentorship and technical guidance to more junior staff
Helping to resolve challenging problems in consultation with international design-oriented clients
Conducting field measurement and inspections in international locations
Assisting with data collection, modelling, post-processing, analysis, interpretation, and documentation of results
Communicating complex technical materials in straight-forward language 
Writing technical project reports that present the methodology, results and recommendations
Assisting with preparation of proposals, marketing materials and/or technical papers
We are accepting applications from candidates with the following qualifications:
Bachelor's degree in applicable engineering or science disciplines
Minimum ten years of experience in an acoustical consulting environment, or equivalent, and as part of design teams
Knowledge of physical acoustics and acoustical requirements for buildings (e.g., STC, NC ratings, speech intelligibility)
Ability to interpret architectural/mechanical/electrical drawings and specifications
Familiarity with acoustic instrumentation, data acquisition systems and digital signal processing
Appreciation of consulting business practices and work environment
Ability to deliver quality technical work with focus on project budgets and deliverable schedules
The Acoustics, Noise and Vibration team is a close-knit, social team where people love what they do. Team members work independently on a daily basis to contribute to the success of the team's work. The successful applicant will demonstrate strong collaboration, people, and teamwork skills as well ability to prioritize and complete work independently. Individuals within this high-performing team must manage their time carefully, and balance work for several ongoing projects simultaneously. Problem solving, ability to learn independently, and initiative-taking are key qualities that will contribute to personal success individuals within the team.