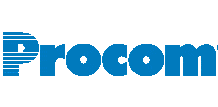 Senior Administrative Assistant from Procom
Edmonton, AB
Client ID: 286600
Senior Administrative Assistant
On behalf of our client, Procom is seeking a Senior Administrative Assistant for an 8-month contract in Edmonton, AB.
Senior Administrative Assistant Responsibilities
Perform general administrative duties in support of approximately 40 team members.
Department SharePoint site administration.
Coordination with onsite Security personnel; maintain working knowledge of SEO security procedures in order to properly arrange for receiving visitors.
Coordination with Workplace Services and Building Property Management to manage building maintenance needs and visiting 3rd party vendors.
Assists in the development of project plans. Works with project manager(s) to ensure the integrity and completeness of status reports.
Manage logistics for major department functions and regular team training sessions (calendar invites, space booking, catering, etc.).
Act on behalf of the department in dispensing routine administrative information and answering general administrative inquiries.
Attend staff meetings, TDR meetings and provide meeting minutes.
Make travel and lodging arrangements as required. Maintain calendar and schedules. Screen calls, distribute mail, and update contact lists.
Manage department Personal Protective Equipment (Sourcing, cleaning, tracking, etc.)
Invoice coding and preparation of monthly Operating Cost variance for leadership team.
Preparing and submitting of personal expense reports.
Prepares reports for use in business planning and analysis for assigned area.
Management of department email distribution groups.
Visitor access approvals and security pre-screening background check coordination with Workplace Services and Enterprise Security.
Manage access credentials for new and existing employees.
Onboarding and Offboarding of staff members, including building access credentials and IT systems access.
Coordinate and manage vacation calendars and timecard reviews.
Assist staff with navigation and trouble shooting of company systems (Workday, Oracle iExpense, eLink, etc.)
Receive, handle and distribute departmental mail.
Coordinate and schedule ergonomic assessments for the SEO and order specialty equipment if necessary.
Order and maintain inventory of department office supplies, kitchen supplies, and coffee supplies.
Ensure proper filing of electronic, internal and off-site files in a timely manner consistent with office guidelines and maintain confidential employee documents and files.
Supporting Fire Wardens in completing corrective actions identified by regular administrative office Safety Audits.
Senior Administrative Assistant Skills
Minimum of 7-10 years of directly related experience (Administrative Assistant).
Proficiency in the Microsoft suite of products, more specifically with SharePoint
Strong interpersonal, communication skills, administrative and organizational skills are required
Experience supporting a large team and be comfortable working in a dynamic and professional office environment
Senior Administrative Assistant Assignment Length
8-month contract
Senior Administrative Assistant Location
Edmonton, Alberta
Senior Administrative Assistant Start Date
ASAP