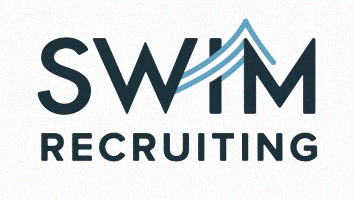 Senior Administrative Assistant at Swim Recruiting
Vancouver, BC
Fantastic career opportunity with a successful and well-established company. This is a great role for someone who enjoys the fast-pace and challenges that come along with supporting a very busy senior-level executive. This role involves a diverse blend of administrative responsibilities. Competitive total compensation package. 
Who- the Company:
Our client is a high profile and reputable global public company. The corporate office is very fast-paced, and the company has a corporate culture which emphasizes learning & development, collaboration, teamwork, and high performance. The people at this organization are dedicated to their work and also know how to have fun. This company truly values their employees and provides perks that promote a healthy work life. 
What- the Role: 
Our client is seeking a new Administrative Assistant who takes pride in providing top quality administrative support to busy executives and their support staff. The new Admin Asst will have diverse responsibilities including scheduling and coordinating meetings, office management, project work, and plenty of ad hoc administrative support.  
The actual duties include: 
calendar management
travel coordination
meeting room preparation
document proofreading and finalization 
expense reports
event planning
ordering catering
occasional reception coverage 
Who- the Candidate: 
We are looking for people who are mature, confident, and professional, and who can quickly get a handle on the cadence and rhythm of a senior executive's very busy calendar. Detail-orientation is paramount in this role, as is a calm, cool, and collected work style. This company has a close-knit administrative team, and we are looking for an Admin Asst who can seamlessly integrate with this highly collaborative team and reciprocate help to colleagues. Self-motivation, a sense of urgency, and the ability to "run with things" with minimal direction is important. Excellent computer and system skills are crucial, particularly in Microsoft Word, Excel, and PowerPoint. Minimum 3 years' progressive work experience in a similar administrative capacity.
Where:
Downtown Vancouver. Close to public transit and many amenities like restaurants and shops. 
How Much: 
Competitive base salary commensurate with experience and skills, plus a generous vacation package. This company provides permanent employees with an excellent total compensation package including 4 weeks vacation. 
When & How to Apply: 
This search is moving extremely quickly! If you already have a Recruiter at Swim, please reach out very soon. If you do not yet have a contact at Swim Recruiting, please hit 'APPLY NOW' and send us your resume.