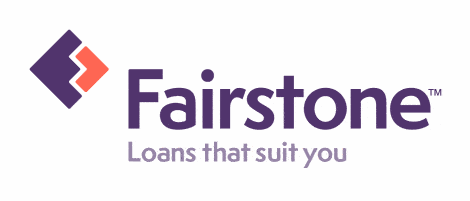 Senior Advisor, Internal Communications at Fairstone Financial
Montreal, QC
Are you passionate about communications and people?Are you looking for your next Communications role where you are hoping to make an impact on a company and enjoy 'taking the lead' in a continuous improvement environment?Are you motivated by a fast-paced environment which offers continuous opportunities for collaboration and learning?Are you an effective storyteller for both digital and traditional channels, with the ability to take complex ideas and distill them into effective and interesting messages;Are you driven by results, excellence in customer experience and teamwork.Reporting to the Director, Communications and Organizational Change, the Senior Advisor, Internal Communications is responsible for the creation and execution of internal communications which support the organization's objectives and, ultimately, increase employee engagement.

Description:
Acts as an expert and point of reference to provide internal communications support for business units and senior managers.
Contributes to and supports the development, execution and coordination of communications plans and projects.
Develops and executes strategies for cascading information and messages to the right audiences at the right times.
Prepares remarks, talking points, PowerPoint presentations, briefings and other materials for quarterly business calls, sales meetings and other significant internal events and activities.
Manages and updates internal communications channels and platforms, including email communications and corporate intranet site.
Thinks creatively about how to use our digital channels to reach internal audiences as effectively as possible.
Ability to challenge, in a collaborative manner, in order to drive a desired outcome favorable to business interests.
Demonstrates leadership and proactivity in terms of internal communications projects and activities.
Work on ad hoc projects as needed
Fairstone is an equal opportunity employer. Accordingly, we will make reasonable accommodations to respond to the needs of people with disabilities.  Individuals who view themselves as Aboriginals, members of visible minorities, and disabled are encouraged to apply in confidence.
Requirements:
Minimum 8+ years progressive experience in internal communications and in a corporate environment.
Understanding of internal communications needs specific to corporate headquarters.
Expert content writer, editor and communicator in both official languages.
Experience in fast-moving environments coupled with strong prioritization capabilities and flexibility.
Experience leading and implementing internal communications in cross-functional projects, at an organization-wide level.
Experience in Intranet content development and other communication technologies.
Bilingualism (French and English), with superior command of written English.
Attention to detail, good judgment, ability to prioritize and multitask.
Ability to think strategically and act tactically with hands-on approach.
Integrity, maturity, accountability, proactivity and a positive professional attitude.
Experience or demonstrated ability to work effectively in a team-based environment, as well as independently when required (self-starter).
Financial industry experience an asset.
Compensation and Benefits for Permanent Employees:
▪Very Competitive salary with bonus potential
▪Flexible Health, Dental and Vision Benefits 
▪Employer Sponsored Pension Plan
▪Paid Planned and Unplanned days 
▪Tuition Assistance Programs, Volunteer Day, Personal Days
▪Ongoing Learning, Development and Manager Training 
▪Opportunities for Advancement 
▪Referral Incentives up to $ 5000.00 and Much More……