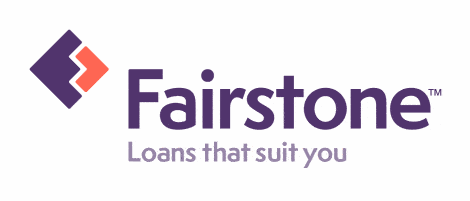 Senior Analyst, Scoring and Risk (Collections) at Fairstone Financial
Montreal, QC
Reporting to Senior Manager, Scoring & Risk Strategies, this individual will own and manage the development and execution of collections queuing and settlement strategies, with the goal of reducing portfolio delinquency and optimizing collection costs. He/She will bring to the table actionable insights backed by industry experience and will work closely with the Collections team to ensure that the strategies are implemented as planned. He/She will be responsible for driving end-to-end collection analytics including strategy development, implementation, optimization, and performance monitoring.

Key Responsibilities:
Develop data-driven collection strategies to improve portfolio delinquency and optimize collection costs
Leverage credit scores and other statistical/predictive modeling techniques in establishing collection queueing and settlement strategies. Experience with machine learning or AI-backed collection analytics a plus.
Employ market and industry best practices to identify opportunity for enhancements
Extract, manipulate, and analyze data from multiple sources to construct the base required in conducting analytics
Implement sound champion vs. challenger solutions for continuous improvement of business strategies
Regularly monitor existing strategies, applying visualization techniques to effectively report key collection performance results
Provide proactive support and data expertise to collections team to ensure operations and risk strategies are consistently aligned
Communicate and present findings to both technical and non-technical business stakeholders in a clear and concise manner
Requirements:
Bachelor's degree in Statistics, Mathematics, Business, Computer Science, or other quantitative discipline
Minimum 5 years of experience in analytics, preferably within the collection industry
SAS programming experience, an asset
Excellent proficiency in Microsoft Office (Word, PowerPoint, & Excel)
Competencies and Attributes:
Strong analytical and problem-solving skills
Strong communication skills (oral and written) and the ability to interact with all levels of the organization
Energetic self-starter who thrives in a fast-paced environment
Ability to handle multiple projects simultaneously while maintaining quality and meeting expectations in a fast-paced environment
Solid organizational skills
Strong attention to detail and the ability to be flexible and adaptable to a changing environment
Highly motivated, proactive and dedicated
Bilingual (French and English), an asset
What's in it for you?
Looking for a rewarding career? You've come to the right place. At Fairstone, we offer all our permanent employees:
Competitive salary with bonus potential
Incentive programs to recognize when sales targets are met (applies to branch network employees only)
A minimum of 3 weeks paid vacation (prorated to your start date)
Flexible Health and Dental Benefits
Employer Sponsored Pension Plan
Personal days and sick days
Tuition Assistance Programs
Paid volunteer day and organized volunteering events across the country
Ongoing Learning and Development Training
Referral Incentives up to $5000.00
and Much More……

If you're seeking a role with a growing business that values employee development, Fairstone is the right place for you!

Come join our team!

Fairstone is an equal opportunity employer. Accordingly, we will make reasonable accommodations to respond to the needs of people with disabilities. Individuals who view themselves as Aboriginals, members of visible minorities, and disabled are encouraged to apply in confidence.Whether you're seeking first-time employment or are making a career change, Fairstone has the internal support to help our team members grow and succeed.