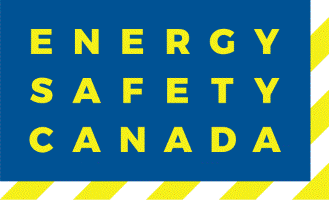 Senior Application Developer at Enform
CALGARY, AB T2E 8N4
SENIOR APPLICATION DEVELOPER
Energy Safety Canada is the national safety association for the oil and gas industry. We develop and support common industry safety standards, deliver effective learning systems, share data analysis and safety expertise with workers and employers, and advocate for worker health and safety. Our goal is the same as industry's — zero injuries, zero incidents. Learn more at www.EnergySafetyCanada.com
This job has a target start of early 2020
Job Overview:
Working within the Information Technology Application team, the Senior Application Developer will help streamline day to day operations and participate in project development in regard to gathering, enabling access, organization, and storage of information and data.
Responsibilities:
Assist in the planning, design, development, of new applications and enhancements to existing applications. Maintain and modify enterprise software applications (iMIS), web applications, SharePoint, .Net MVC). Provide software architecture guidance to all enterprise systems to ensure effectiveness and efficiency of business solutions balancing short and long-term impacts.
Create and modify enterprise level management reports through stored procedures, views, tables, indexes for MSSQL, MySQL, Oracle databases as well as report presentation tools as such Microsoft SSRS and PowerBI.
Provide application support to business units in an effective and efficient manner with the use of proven troubleshooting methods and techniques. Record, track, and document the problem-solving process.
Assist in the preparation and documentation of software requirements and specifications for in house projects as well as industry driven initiatives.
Document settings and configurations throughout the software development life cycle (SDLC) and ensure proper code management with the use of Microsoft Team Foundation.
Other Duties as required.
Required Knowledge, Skills and Abilities:
Advanced knowledge of object oriented programming languages language such as C# .NET, Angular with solid SQL mastery
Effective communication and collaboration skills
Ability to provide great customer service to our stakeholders
Post-Secondary Degree in Computer Science
8+ years of software engineering or related work experience
Certifications: in MCAD, MCSD, MCTS or MS Certified Master in developing for a Microsoft environment is preferred
Be a part of building a stronger, safer workforce!
Great Base Salaries
Full Medical & Dental Benefits
RRSP Matching Program
Paid Vacation
Flex Days
Employee Education Assistance Program
Qualified candidates are asked to submit resumes by visiting our website: http://www.enform.ca/aboutus/careers/work-with-enform.cfm .
On the right of the screen under careers please click Join Now.
Submissions should be in MS Word or PDF formats only.
Energy Safety Canada would like to thank all applicants for their submissions; however, only applicants selected for an interview will be contacted.