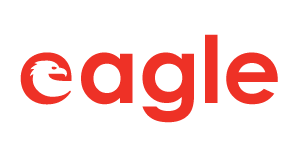 Senior BA / Solution Architect from Eagle Professional Resources
Regina, MB R3L2T4
Eagle is currently seeking a Senior BA/Solution Architect for a one (1) year contract opportunity, scheduled to begin in October.



Key Responsibilities



The successful candidate will be responsible for:

Customer enablement and experience to address customer experience pain points and improvement opportunities;
Delivering products and services for the consumer market to remain competitive, drive migrations, and exits of classic services and legacy technologies;
Improving end-to-end customer experience for broadband services to maximize broadband process efficiency; and,
Delivering improved systems and processes that support transformational products and services.

Skills and Qualifications



The qualified candidate must have:

A University Degree in Administration or Commerce or Software Engineering or Computer Science or recognized technical Institute Diploma in Information Technology;
International Institute of Business Analysis (IIBA) Certified Business Analyst Professional (CBAP) Certification and/or Information Systems Professional (ISP) designation, is preferred;
Seven (7) years of experience as a Solution-Integration Architect and two (2) years' experience as a Business Analyst (or similar requirements elicitation role), or seven (7) years of experience in a Senior Business Analyst role and two (2) years' experience as a Solution-Integration Architect;
Excellent problem analysis/solving in the performance of developing and/or modifying systems and applications;
Excellent verbal and written communications skills with the ability to deal effectively with others, ambiguity, conflict resolution, and diplomacy;
Experience designing complex systems with multiple integrations;
Strong analytical skills to interpret technical information into functional requirements and elicit functional and non-functional requirements from stakeholders;
Expert at facilitating discussions and presenting materials to all levels of the organization to gain alignment of project outcomes;
Proven ability to assist the business in clearly articulating and defining the scope of a project;
A minimum of three (3) years of North American telecom experience preferred (Wireline, Wireless, Converged); and,
The ability to handle multiple projects concurrently while managing project and client expectations.

Don't miss out on this opportunity, apply online today!



Eagle is an equal opportunity employer and will provide accommodations during the recruitment process upon request. We thank all applicants for their interest; however, only candidates under consideration will be contacted. Please note that your application does not signify the beginning of employment with Eagle and that employment with Eagle will only commence when placed on an assignment as a temporary employee of Eagle.



JOB#67920