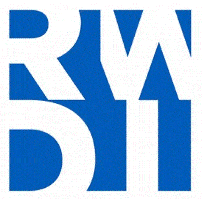 Senior Building Enclosure Consultant at Rowan Williams Davies & Irwin Inc. (RWDI)
Toronto, ON M5V3H5
RWDI is seeking experienced Building Enclosure Consultant to join our team in our Toronto or Guelph office.  The successful candidate will have at least ten years of experience in the field of Building Enclosure Consulting.
This role includes but is not limited to:
Resolving challenging building enclosure problems for a wide variety of clients including institutional, and developer
Maintaining technical excellence and ensuring that Quality Assurances standards are met
Providing mentorship and technical guidance to more junior staff
Assembling and guiding a team towards meeting project objectives
Responsible for developing working relationships with clients
Meet and exceed client expectations and project milestones
We are accepting applications from candidates with the following qualifications:
Ability to design an enclosure system that is: Able to control heat, air and water; Able to accommodate loads and movements; coordinated with the structural and MEP design; durable; constructible
Ability to analyze other A/E design for the enclosure
Ability to assess an existing building enclosure, diagnose failures and design remediation
A minimum of an Undergraduate Degree in architecture, or engineering,
Licensed architect or engineer an asset; others will be considered
Ability to deliver on commitments and exceed client expectations
Experience in developing and maintaining excellent working relationships with clients
Experience in developing detailed proposals and fees.
Proven ability to successfully meet schedules and control costs
Ability to communicating complex technical concepts in straight-forward language that supports client understanding.
Excellent team leadership skills and experience
Please submit your cover letter and resume.
Salary: Commensurate with experience 
Thank you in advance for your application. 
Only candidates selected for an interview will be contacted.  
 
RWDI endorses and practices the principles of equal opportunity employment.   
We are committed to diversity and inclusion.  
Accommodations are available during all stages of the recruitment process in accordance with AODA and the Human Rights Code.