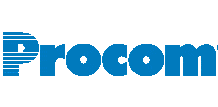 Senior Business Analyst (Salesforce administration) from Procom
Toronto, ON
Client ID: 304270
Senior Business Analyst - Salesforce/Retail Personal Banking Systems
On behalf of our client in the Banking Sector, PROCOM is looking for a Senior Business Analyst - Salesforce/Retail Personal Banking Systems.
Senior Business Analyst - Salesforce/Retail Personal Banking Systems – Job Description
The Senior Business Analyst will be a subject matter expert on a Salesforce powered vendor application providing essential day-to-day administrator support as well as be responsible for requirements capture for change delivery.
Candidate should be passionate for our branch colleagues and our customers.
We are seeking a self-motivated individual who wants to work in a high-visibility role in fun, dynamic, fast paced and high impact business unit.
Act as a Leads/Referrals subject matter expert (SME) on assigned high impacting Day to Day daily administrator activities as well as requirements delivery working in concert with business, channel and technology partners
Act as an advocate for Retail Branch; ensuring all decisions reflect the impact on the Customer, Colleague, and Shareholder
Collaborate with Business and Technology partners in defining and estimating enhancements
Play a key role in the analysis and documentation of business processes and seek solutions to improve
Participate in prioritization and scheduling of change for the Relationship Builder application
Perform multiple roles on initiatives, including documenting requirements, validation testing, overnight implementation and change management support
Respond to inquiries and escalate concerns from stakeholders at all levels of the organization
Provide advice and guidance to business partners and project team as required regarding Branch practices and Agile delivery methodology
Manage project escalations engaging Senior Management and Executive support when required
Partner with other lines of business to identify areas of opportunity for Day-to-Day administration activities.
Senior Business Analyst - Salesforce/Retail Personal Banking Systems – Mandatory Skills
Salesforce application subject matter expertise
Team player with strong organizational, time management, communication, relationship management, consensus building and influencing skills
Experience and familiarity with Agile Project Delivery methodologies
Comfortable eliciting and interpreting business requirements and adjusting to evolving priorities
Strong conceptual, analytical and problem-solving skills that can translate into options and recommendations
Ability to learn quickly, promote a positive team environment, and exceed expectations with minimal supervision in a high pace environment
Sound knowledge of the MS Office suite (Outlook, PowerPoint, Excel, Word, Project
Business Analyst Training / Certification
Business related qualification or relevant experience
Senior Business Analyst - Salesforce/Retail Personal Banking Systems – Nice to Have Skills
Experience using Confluence and JIRA is an asset
Senior Business Analyst - Salesforce/Retail Personal Banking Systems - Assignment Start Date
ASAP – 8 months to start
Senior Business Analyst - Salesforce/Retail Personal Banking Systems - Assignment Location
Toronto, ON – Work Remotely