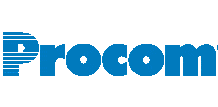 Senior Business Analyst at Procom
Toronto, ON
This hidden gem is expiring soon - don't miss this opportunity.
Client ID: 273716
Senior Business Analyst
On behalf of our client in the Telecom Sector, PROCOM is looking for a Senior Business Analyst.
Senior Business Analyst– Responsibilities
Develop conceptual solutions and high level direction for the delivery team to meet incoming business requirements
Lead the team to deliver high level cost estimates for new projects
Provide leadership and oversight to the Business Analyst team
Continuously evolve and improve tools, processes, and approaches to software delivery.
Work with Agile teams and with hybrid project methodologies
Consult with sponsors, subject matter experts, technical advisors, and end business users to determine business and system requirements.
Oversee the lifecycle of system requirements, from planning estimations to requirement definition through to testing and user acceptance.
Lead or participate in Joint Application Design (JAD) sessions with design experts to create sustainable error proof IT solutions that meet complex business requirements.
Develop or oversee creation of specification documents, diagrams, flowcharts, test plans, test cases and other artifacts that enable successful development and test activities along with a transparent view of project information for stakeholders.
Collaborate with enterprise architecture and solution primes to ensure each project delivers the best possible solutions with continued progress towards roadmaps and target architecture.
Review and provide feedback on development deliverables, including system design specifications, interface specifications, integration requirements, data schemas, and conceptual solutions.
Support the project team to deal with challenges and defect resolution during construction and test activities.
Oversee comprehensive functional and regression test cases based on requirements and design deliverables. Drive for testing that pushes beyond the documented scope to ensure solution robustness and achieve test mechanization wherever possible.
Oversee testing of solution functionality.
Act as a liaison between business stakeholders and the software development teams.
Business Intelligence (BI)/Data Analyst – Requirements
Undergraduate degree in Information Systems, Computer Science, or Computer Engineering or similar formal educational background.
5+ years of related experience delivering scalable enterprise systems preferably as a business analyst, technical advisor, or project manager
Proven leadership, organizational, analytical and problem-solving skills with an exceptional ability for time management, task prioritization and negotiation skills.
Able to work under pressure, either autonomously or with others within a multi-domain team environment.
Strong technical writing skills (ability to write clearly and concisely).
Strong trouble shooting skills (ability to uncover issues rapidly and provide resolution).
Self-motivated, flexible and adaptable with a high tolerance for ambiguity and changing priorities in a fast-paced environment.
Strong aptitude for understanding information technology systems.
Ability to build bridges with technical and non-technical teams.
Detail-oriented and organized with strong time-management skills.
Availability to work occasional weekends and evenings to meet hard deadlines, or engage in occasional overnight deployment activities
Ability to travel occasionally
Full time teleworking is not an option.
Senior Business Analyst - Assignment Start Date
ASAP – 12 months to start
Senior Business Analyst - Assignment Location
Mississauga, North York, or Montreal