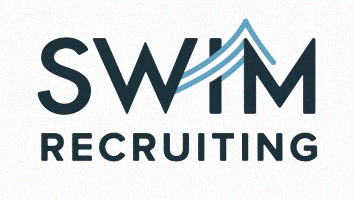 Senior Business Analyst at Swim Recruiting
Vancouver, BC
We are looking for Senior Business Analysts to join one of BC's Best Employers.
Senior Business Analyst with Project Management experience
Strong Communication Skills as this is a client facing role
Implementation experience considered an asset. 
What & Why: 
The Senior Business Analyst works in a client-facing role, delivering excellent customer service to external clients by taking client requests, conducting appropriate analysis, engaging internal teams, and managing changes leading to a successful outcome.
Who:
Our client develops web and mobile applications as well as provides infrastructure hosting and support for a large retail financial network. They have received a number of awards for their software and continue to develop & implement new features for business clients to grow their member base. They are firm believers in work-life balance with a 7 hour/day and 35-hour work week.
You:
What you'll be doing:
Undertake business analysis and detailed requirements definition activities relating to client change requests for the development, modification or enhancement of complex products and services. Assess the client's initial requirements and think "outside the box" to understand the bigger picture through discussions with the client and present to internal technical teams for discussion, solution identification and estimation.
Effectively manages the client's expectations in terms of overall solution, timing, cost and implementation.
Responsible for turning client requirements into a set of user stories for development teams and/or configuration tasks for various technical teams. Works with these teams throughout the change lifecycle from feature testing to final implementation and billing.
Comfortable with managing own workload, with minimal supervision, for a multitude of diverse client change requests or projects varying from only a few hours' effort through to many hours' effort, with a focus on efficient throughput and excellent client satisfaction.
May be asked to take on a lead role on a business initiative. May work with poorly described requirements. Able to translate requirements into specific, well-phrased business requirements and/or pragmatic solution.
Holds themselves accountable for effort and results regardless of obstacles; takes initiative and thinks ahead of time analyzing what is needed and taking action.
Produces a variety of documentation to fit a wide range of business needs – this includes as a minimum detailed user-facing requirements documents and corresponding statements of work. In addition, may be asked to provide product specific documentation such as implementation checklists, test scenarios and so on. Understands and follows a standard document lifecycle and is comfortable with peer or manager-led review of documentation.
Recognizes and understands the importance of using and maintaining up to date information relating to change requests in a ticket management system. 
Ensures at all times that all information held in the ticket management system is up to date and accurate such that any person accessing the system is able to determine any ticket's status accurately at any time. Uses the ticket management system according to the team's current guidance (which may vary from time to time), ensuring that all designated fields are completed and all communication with the client either takes place within the ticket management system or is recorded within the system.
Accurately maintain records of time spent on all activities and enter details into the timesheet and invoice management system in a timely manner. Comfortable completing a range of administrative tasks required in the business change lifecycle.
Runs occasional workshops where appropriate with clients and/or internal teams to determine requirements and gain buy-in to new concepts and solutions
Displays a high degree of personal integrity and credibility to influence at all levels of the organization and to deal with external parties on behalf of the organization
Qualifications
About you:
A university degree in computer science or other related discipline with an IT focus (or equivalent) and 6+ years related experience working in a client-facing or consulting environment.
A knowledge and understanding of business analysis principles and methodologies is required, but the emphasis is on the ability to think analytically and conduct effective, thorough reviews of client requirements and the ability to take ownership of steering the associated changes to final delivery. Experience of working in an agile environment with specific experience of writing user stories would be an advantage.
An experienced, professional client approach is required underpinned by excellent written and verbal communication skills. You must be familiar with the challenges of delivering excellent customer service within a financial services & IT context. 
Broad-based IT experience (preferably from a financial services background) is required to support the business analysis activities. General understanding of browser based applications along with supporting technical infrastructure is an asset.
Must be comfortable with working on multiple change requests, roll-outs or enhancement projects with conflicting deadlines in a team environment.
Although not a project management role, project management type skills are highly desirable. A clear understanding of how to manage product and project risk, the ability to plan multi-phase implementations and the ability to identify assumptions, dependencies and constraints are key attributes of the role.
Next Steps: 
If the sound of this opportunity excites you, and you're confident that it's a good fit for your experience and career goals, then we'd love to hear from you! Please send your updated resume to us by applying to this posting and one of our awesome team of recruiters will be in touch.