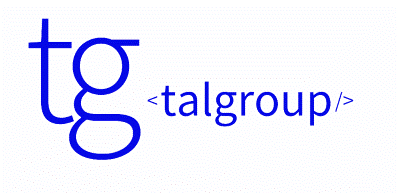 Senior Data Platform Devops Engineer at TAL Group Inc
Toronto, ON
Hiring a full-time Senior Data Platform DevOps Engineer in Toronto, ON! This role will manage regional deployments and set up disaster recovery of Kafka data pipelines, systems and stores in AWS environment.

Perks You'll Love
- Join a cutting edge, go big or go home team with transparent culture
- Annual performance and team party
- Compensation plan includes Apple Macbook Pro/Air & Smartphone

What You'll Be Doing
- Create a resilient and highly operable production environment.
- Platform is a 24x7 availability, high performance, scalable and zero downtime releases in AWS environment.
- Manage large MySQL database clusters and noSQL systems Cassandra.
- Manage regional deployments and set up disaster recovery of Kafka data pipelines, systems and stores in AWS environment.
- Collaborate with Engineers to create a continuous delivery environment and processes.
- Instrument and monitor the health and availability of services, with fault detection, alerting, triage and recovery (automated and manual).
- Write scripts and runbooks to automate procedures.
- Share an on-call rotation and handle service incidents.

What You're Bringing
- 3+ years of DevOps or System Administration experience using Chef/Puppet/Ansible/SaltStack for system configuration, or quality shell scripting for systems management (error handling, idempotency, configuration management).
- Strong Amazon AWS experience, Familiarity with other cloud platforms (Google Cloud, Aliyun, or Apache Mesos).
- Proven knowledge of systems programming (bash and shell tools) and/or at least one scripting language (Python, Ruby, Perl).
- Experience with managing and automating configuration of MySQL database clusters.
- Adept at troubleshooting and administering Linux systems, dealing with networking issues, and fine tuning instrumentation and alerting systems.
- Preferably experience with operating a high load data pipeline and exposure to technologies such as Kafka, Kinesis, Spark, S3 and Redshift.
- Experience with securing distributed systems. You understand the purpose of reasonable security techniques and the tradeoff with operational efficiency.
- Be adaptable and able to focus on the simplest, most efficient & reliable solutions.

We Are An Equal Opportunity Employer
All qualified applicants will receive equal consideration for employment without regard to race, color, religion, gender, gender identity or expression, sexual orientation, national origin, genetics, disability, age, or veteran status.

Canadian Work Authorization
All applicants MUST be authorized to work in Canada. Any applicants not meeting this criteria will not be notified and will not be considered eligible for the position.