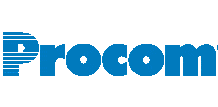 Senior Digital Integration Lead (ESB) from Procom
Surrey, BC
Client ID: 282360
 Senior Digital Integration Lead (ESB)
 
On behalf of our client in the financial industry, Procom Consultants Group is currently searching for a  Senior Digital Integration Lead (ESB).
As part of our Digital Channels team, the Senior Digital Integration Lead designs and develops application integrations, interfaces, data flows, APIs, and integration middleware. The Senior Digital Integration Lead, leads the development and innovation of API's and micro services using best in class integration patterns..
 Senior Digital Integration Lead (ESB) Job Details
• Create and manage a best-in-class external-facing API layer for application integration
• Using an Enterprise Service Bus architectural model, define systems integrations including integration, APIs, and dataflow designs
• Lead API development using a combination of: Java, JBoss, JSON, XML, Queues (JMS, MSMQ, Active MQ), RAML
• Implement CI/CD best practices in the use of: AWS, GitHub, Maven, Jenkins, Nexus, MUnit, JMeter
• Collaborate with the Enterprise Architecture, Information Security, Infrastructure, and project teams to define Integration governance and API Management framework to build consensus. 
Business Acumen 
• Develop/possess an understanding of business processes in the banking industry
Leadership 
• Provide technical leadership in the area of integration
development including mentoring and skills development
Project Management 
• Responsible for communicating integration processes and project statuses with partners and stakeholders
• Responsible, with the Quality Assurance team, for ensuring systems are appropriately tested and meets requirements
• Analyze and make decisions on projects' scope based on priority, business value and development resources
 Senior Digital Integration Lead (ESB) Mandatory Skills: 
•Minimum 7 – 9 Years of Job Related Experience
Minimum 5 years of experience in integration development or related experience in a multi-application enterprise environment with mission critical systems. Minimum 3 years of experience with API development including defining and applying API management best practices. Experience managing external vendors for software service delivery.
Bachelor's Degree or a diploma requiring 3 - 4 years of full-time study.
Bachelor's Degree in Computer Science or equivalent technology discipline
• Advanced ability to map complex business issues to elegant technology solutions. Expert knowledge in Agile development methodologies
• Advanced experience with Mulesoft ESB, AWS, GitHub, Maven, Jenkins, Nexus, MUnit, JMeter
• Advanced experience with Java, C# .Net, JBoss, JSON, XML, MS SQL Server or Oracle, Queues (JMS, MSMQ, Active MQ), RAML
• Be able to translate business requirements into technical functional specifications and designs.
• MuleSoft Cloud experience would be considered an asset. Bonus points for current MuleSoft certifications.
• Experience with Spring Framework an asset.
• Ability to manage and prioritize a complex workload with minimal supervision.
• Advanced knowledge of and adherence to Software Development Life Cycle methodology.
• Advanced verbal and written communication skills, including the ability to write comprehensive technical documentation and coach or influence others.
• Ability to travel between Vancouver Island and the Lower Mainland offices occasionally
• Advanced ability to lead, organize and motivate team members in the discipline
• Experience with financial services and knowledge of FI software an asset.
 Senior Digital Integration Lead (ESB) Start Date:
ASAP
 Senior Digital Integration Lead (ESB) Assignment length:
Full time
 Senior Digital Integration Lead (ESB) Work Location:
Surrey, BC