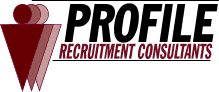 Senior Executive Assistant $90K+ at Profile Consultants
TORONTO, ON M5H 2M5
Senior Executive Assistant $90K+
This global professional services firm is looking for an experienced Executive Assistant / business services partner to provide support to a dynamic, busy senior Executive with an established and growing practise. The ideal candidate will have experience providing "C" suite level support in an extremely fast-paced, project driven environment (consulting, investment/wealth management or law firm ideal) and have demonstrated employment history longevity. This organization has a sterling reputation for being a great place to work, with a team focus!
The role has a substantive client and stakeholder focus, and involves:
Extensive and constantly changing calendar management;
prioritizing emails, incoming letters, drafting routine responses;
arranging meetings, global travel, accommodations and itineraries;
document production, editing, formatting;
some research;
project management
The requirements include a minimum of 7 years providing senior level EA support ideally in a legal environment to senior level management; an eagle eye for detail and accuracy; superior written and verbal communication skills; demonstrated skills juggling multiple priorities without dropping the ball; flexibility around overtime; a high energy, responsive approach to work. The successful individual will have experience and enjoy a 1:1 working relationship with quickly shifting priorities and be innovative in how they approach routine administrative functions. Some overtime may be required.

Also required is a post-secondary degree (business ideal). This is a career opportunity for the right candidate and does offer upward mobility.
Please send your resume as an MS Word or pdf attachment to applicants@profileconsultants.com accompanied by a cover letter outlining why you are interested and qualified for this position. Please ensure your email subject line includes, in this order, your first and last name, the ad number, and the job title.
Please quote reference number MB 1059.
For other positions, please visit PROFILE'S web site at www.profileconsultants.com