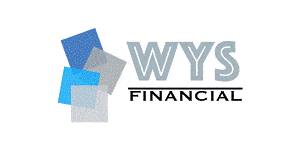 Senior Executive Assistant at Wys Financial Placement Services
North York, ON M3K 2B9
Our client in the Construction industry is looking to hire an Executive Assistant with an HR Background. The EA will provide efficient, professional and confidential executive support to multiple business heads. Duties are broad, varied and often of a confidential nature. Daily activities involve interaction with staff, Project Managers, external contractors, with frequent exposure to sensitive information requiring considerable use of initiative, tact, diplomacy, discretion, and excellent judgement. The Executive Assistant will assesses the importance and urgency of issues that arise, prioritizes the issues, and alert senior managers. Ideal candidates please send resumes your resume to jay@wysfinancial.ca quoting "Executive Assistant" in the subject line please.

Requirements: 
- University Degree or equivalent combination of education and experience required. 
- 7+ years' experience providing a full range of executive support to a senior leader or administrator in a enterprise\corporate environment.
- Excellent communications both oral and written.
- Proven report preparation and prioritization skills using MS Office or other Microsoft tools.
- Ability to produce clear and concise documentation and reports.
- Excellent proofreading skills.
- Scrupulous attention to detail.

About Us:
Wys Financial Placement Services provides clients with placement services on a contract, contract to hire, and direct-hire basis in the Administrative, Finance/Accounting and Information Technology industry. Our strength is our ability to match talent and experienced professionals to the unique business needs of the client.