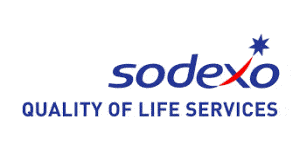 Senior Facilities and Maintenance Manager at Sodexo Canada
Vancouver, BC V5M1C2
Senior Maintenance and Facility Manager
Kitimat, BC 
Grow your career with a company that shares your passion! Our Energy & Resources Division has an exciting new opportunity to join the Sodexo team as our Senior Facilities and Maintenance Manager. This role will support a camp of 4000 plus members. You will oversee the Maintenance team supporting all HVAC, Electrical and General Maintenance teams. This role also supports the Water Treatment team as well as processes, Fire Safety/Life Safety systems and Grounds keeping. This role will require a rotation of 14 days in camp, 7 days out. We offer a very competitive salary as well as benefits for this position.
Sodexo is the global leader in services that improve Quality of Life, an essential factor in individual and organizational performance. Operating in 67 countries, we serve over 100 million consumers each day through our unique combination of services. We pride ourselves on being committed to the highest standard of Employment Equity and Diversity. By partnering with the Stop Hunger Foundation, we have dedicated ourselves to a corporate responsibility by fighting hunger worldwide. Start your journey with Sodexo, as we continue to grow across Canada!
How You'll Make an Impact:
The Senior Facilities and Maintenance Manager, you will be responsible for assisting the General Manager in successfully coordinating and directing all activities concerning Cedar Valley Lodge maintenance and operations. The goals to be achieved are the highest possible client and customer satisfaction levels, employee relations, employee retention programs, and required financial results. This will require consistent and continual monitoring of employees and a hands-on This role has the support of a Facilities Planner and Assistant Maintenance Manager while offsite. The Facilities Planner is to assume their responsibilities of assume the leadership role over all maintenance employees.
Human Resources Management:
· Responsible for assisting the Team and Human Resources in the selection of hourly employees, including resume review and interviewing of maintenance position candidates.
· Responsible for assisting the maintenance team in compliance with all Human Resources policies, programs and procedures.
· In conjunction with the General Manager and Quality Assurance/Training Manager, responsible for assisting in ensuring training for hourly maintenance employees is completed as required
Leadership and Managerial Skills:
· Record keeping and maintenance of files.
· Assisting the Maintenance Manager in conveying policies and procedures to employees.
· To have a complete understanding of union agreements and follows the guidelines of the Employee Handbook
· Has strong facilitation skills, able to handle client, guest and employee concerns
Financial:
· Works with the General Manager and Procurement Manager to control supply and ordering for the department.
· Works with the General Manager in the attainment of financial goals of the unit.
· Assists the General Manager and Financial Controller with project billing, including the review of project invoices from subcontractors and suppliers.
Client and Customer Satisfaction:
· Ensuring ensure work orders from the clients, guests, and other internal departments are completed in a timely manner.
· Listening and responding to client concerns to find solutions to maintenance issues.
Program Quality and Standards:
· Organization and leadership in ensuring maintenance requests are completed in a prioritized and efficient manner.
· Maintains accurate records with respect to the Maximo work order system.
· Organization, planning, and scheduling, in order to complete the work on time, within the budget, and to the quality specified.
· Assisting in overseeing subcontractors, contact as required.
· In conjunction with the Maintenance Manager, assists in the scheduling of manpower and equipment needed.
· Ensure awareness of daily communication measure by reading logs, emails, SOP, etc.
Health and Safety:
· Performs all work according to safe work practices, following SOPs, and using the proper equipment for any task.
· Actively participates in Sodexo's Health and Safety program by undergoing safety training/education.
· Constant and consistent encouragement to all employees to work safely .
· In conjunction with the Maintenance Manager and Health & Safety Manager, all incidents/accidents/hazardous conditions are to be investigated promptly, reports completed on time and submitted as required, and corrective actions taken.
· Ensures that all required equipment and protective devices are used in the correct manner.
· Responsible for assisting the Maintenance Manager in conveying policies and procedures to employees to familiarize them with Health and Safety responsibilities, safe work procedures, ensuring effective and consistent compliance.
What You'll Need to Succeed:
· 7+ years of Maintenance supervisory experience
· Degree in Mechanical or Electrical Engineering or Diploma
· Trades ticket beneficial
· Maximo is a very strong asset, strong Word, Excel and email
· CMMS systems
· Team management : 20 people
· Ability to work to high standards, policies, and procedures
· Administrative Skills (scheduling, ordering, inventory, payroll, program management, etc.)
· Experience with Human Resources
· Strong communication skills, strong spirit of service
· Ability to engage employees, and promote a team-based environment
· Strong ability to manage and promote a safe work environment and lead a safety culture
· Effective planning, organizing, and time management skills
· Ability to anticipate and solve problems
· Financial acumen
What Makes Sodexo Different:
· Flexible work environment  
· Competitive compensation & great employee benefits 
· Training and development programs  
· Countless opportunities for growth  
· Corporate responsibility & sustainability  
· Canada's Top Employers for Young People 2019 
· Canada's Best Employers by Forbes 2019 
· Canada's Best Diversity Employer 2020
· And so much more!  
 Sodexo is committed to Employment Equity and Diversity. We do not discriminate against any employee or applicant for employment because of national origin, race, religion, ethnic group, age, disability, gender, sexual preference, sexual or gender identity, status as a veteran or any other federal, provincial or local protected class. 
  We welcome and encourage applications from people with disabilities. Accommodation is available on request from candidates taking part in all aspects of the selection process. 
Thank you for your interest in Sodexo.
Please note that only those candidates under consideration will be contacted.
Follow us on social media to see first-hand what we are all about!
Instagram: @SodexoCanadaCareers
Twitter: @SodexoJobsCA
LinkedIn: Sodexo Canada Careers
Facebook: Sodexo CA Jobs