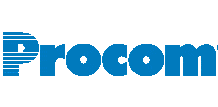 Senior Healthcare Project Manager, Infrastructure from Procom
Burnaby, BC
Client ID: 283437
Senior Healthcare Project Manager, Infrastructure
On behalf of our client, Procom is currently seeking a Sr. Infrastructure Program Manager, Technology Alignment
Senior Healthcare Project Manager, Infrastructure Job Duties:
We are requiring an experienced Project Manager to assist with the completion of scoping, planning, documenting and executing of the IMITS related projects.
Projects may include Project Management components of:
Provide project leadership, working closely with the PHSA and Health Authority (HA) teams to plan, monitor and ensure the project accomplishes all goals and deliverables, on time and budget
Manage and develop the Project Team including LMFM, vendors, application groups and other stakeholders to identify, define and manage IMITS scope
Manage and work with PHSA project resources including technical, server / virtualization, storage, data / voice / wireless network, Citrix, Exchange, and database services resources, as required, based 
on the scope of the assigned projects
Project charter and plan / schedule preparation
Stakeholder identification, engagement & needs/risks assessment
Participate in design meetings and provide technical expertise related to IMITS systems and services
Review and approve the project IT Infrastructure deliverables and artifacts, ensuring accuracy and completeness
Develop / distribute regular project status reports and lead / attend regular client project status meetings
Prepare project change requests as required
Act as PHSA's IMITS and project focal point for HA contacts and champions
Senior Healthcare Project Manager, Infrastructure Mandotory Skill Requirements:
A minimum of 6 years project management experience, managing a range of IT infrastructure (servers, storage, voice / data / wireless networking) projects in large, outsourced IT service delivery organizations
Experience working within the PHSA and/or other Health Authorities
Must have previous experience with Facilities related projects, IMITS, Tech Services and possess a strong knowledge of IT infrastructure
Must have previous experience with technology and clinical application projects
Must have previous engagement with Clinical Teams & Tech Services
Must have strong and proven Change Management experience
Enjoy working as part of a team and respect for chain of command.
Detail-oriented approach to data-driven project deliverables.
Strong budget management skills.
Training and experience with best practice project management techniques and processes.
Experience leading a multi-disciplinary team of technical resources.
Experience in working on multiple projects at the same time
PMP certification is preferred.
Good verbal and written communications.
Senior Healthcare Project Manager, InfrastructureAssignment Length:  
6 month contract with possible long extensions
Senior Healthcare Project Manager, Infrastructure Start Date:
ASAP
Senior Healthcare Project Manager, Infrastructure Assignment Location: 
Burnaby, BC