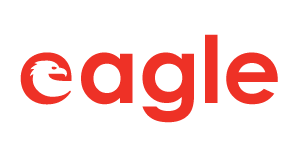 Senior IM Architect from Eagle Professional Resources
Ottawa, ON K1P5V5
Eagle is currently seeking a talented Senior IM Architect to begin work immediately.  This is a one (1) year, contract position.



Key Senior IM Architect Skills:

A minimum of ten (10) years of experience working as an IM Architect

A minimum of seven (7) years' experience within the last ten (10) years in aligning business services, processes, to information models to facilitate business transformation initiatives

A minimum of three (3) years' experience in last five (5) providing consulting services based on TOGAF®, DODAF®, Zachmann, or similar architecture frameworks

A minimum of five (5) years' experience in the last ten (10) years analyzing existing capabilities and requirements, developing redesigned frameworks and recommending areas for improved capability and integration
As a Senior IM Architect, you will be responsible for:
The strategic and tactical development and maintenance for the information architecture and data models for corporate and project-specific initiatives;
Identify data and information most valuable and the integration of this data and information;
Develop core related information and data models, in compliance with data and information architecture and modeling design principles, tenets and best practices;
Analyze existing capabilities and requirements;
Develop redesigned frameworks;
Recommend areas for improved capability and integration;
Advise in developing and integrating process and information models between business processes to eliminate information and process redundancies;
Advise in defining new requirements and opportunities for applying efficient and effective solutions;
Identify and provide preliminary costs of potential options;
Prototype potential solutions, provide trade information and suggest recommended courses of action;
Perform cost/benefits analysis of implementing new processes and solutions;
Design, develop, and maintain enterprise level information and data models, information flow models and references architectures;
Develop and document information taxonomy structures and definitions;
Design, develop, and maintain logical data models for systems or solutions;
Advise and assist staff in related data and information analysis, data modeling and data and information architecture;
Participate in the development of data and information modeling and metadata policies and procedures;
Analyze and evaluate alternative data/information architecture solutions to meet business problems/requirements to be incorporated into the corporate data architecture;
Define strategies for data/information access and dissemination;
Advise on improving model efficiency through recommendations on how to better utilize current tools and metadata repositories;
Ensure compliance with corporate architectures, strategies and frameworks, including enterprise data warehouse activities and metadata repository directions;
Provide input and participate in the definition and/or refinement of information and data architectures and procedures and associated standards and guidelines;
Prepare and deliver presentations, briefings, options analyses and recommendations to IM/IT and other management and governance committees; and,
Construct, monitor, and report on work plans and schedules.

Don't miss out on this opportunity, apply online today!



Eagle is an equal opportunity employer and will provide accommodations during the recruitment process upon request. We thank all applicants for their interest; however, only candidates under consideration will be contacted. Please note that your application does not signify the beginning of employment with Eagle and that employment with Eagle will only commence when placed on an assignment as a temporary employee of Eagle.



JOB#69935