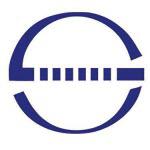 Senior Information Security Advisor at Open Systems Global Services ULC
TORONTO, ON M5A 1V2
Title – Senior Information Security Advisor
Duration of contract – 1 year
Location – Scarborough
For one of our banking sector clients, we are looking for a Senior Information Security Advisor on contract basis.
Major Responsibilities:
The position involves execution of day-to-day production operations of network & gateway security technologies deployed across the bank's IT infrastructure.
Identify security issues and risks, and develop mitigation plans
Architect, design, implement, support, and evaluate security-focused tools and services including project leadership roles
Develop and interpret security policies and procedures
Participate in security compliance efforts
Develop and deliver training materials and perform general security awareness and specific security technology training
Evaluate and recommend new and emerging security products and technologies
Candidate Requirements
Must Have Skills:
5+ years of experience with Technology Security (implement specific technology controls)
Strong experience with email and web security on any product (understand how they work, what kind of controls are implemented, types of issues that they may encounter working with these technologies (i.e. web security- allow or restrict users on webpage based on security policies – so will have to assess needs and regulations of each department – what kind of authorization is required for exceptions, who to go for approvals, whether it's appropriate to execute the controls)
Experience working on implementing security controls in medium to large organizations (implementing proof point)
Strong communication and collaboration skills (verbal and communication) – communicating with customers, Security Advisors, Project Managers and other teams
Nice-To-Have Skills:
Financial industry experience
Experience creating technical documents - operational or runbooks, procedure manuals for internal teams
Experience working in a network team - strong knowledge of firewalls
CISSP Certification
Experience with Cisco or Forcepoint
Please send your MS Word resume while applying. It is a time-sensitive request.