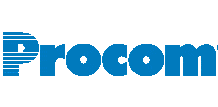 Senior IT Project Manager from Procom
Vancouver, BC
Client ID: 283766
Senior IT Project Manager 
On behalf of our client, Procom is currently seeking a Senior IT Project Manager to join their IT team. 
The Project Manager is responsible for the delivery and overall project management of major internal IT driven initiatives. This role will be accountable for leading cross functional teams to complete projects within allotted timelines and budgets, and in a manner that enables the business value of the initiatives to be realized. Working in close collaboration with the Program Manager and IT Leadership, she/he will document and manage project scope and objectives, detailed work plans, project schedules, resource plans and status reports, conduct project meetings, ensure adherence to quality standards, and build dynamic and solid relationships
Senior IT Project Manager Project Job Duties:
Work with business stakeholder groups across multiple business units and functional departments.
Consistently apply project management methodology, standards, practices, processes and artifacts to all projects and work streams.
Proactively, identify, address, and resolve issues/problems as, or before they occur.
Manage relationships with third party system integrators and vendors assisting with delivery and support for enterprise systems and associated services.
Coach, mentor, motivate and supervise project team members and contractors, and influence them to take positive action and accountability for their assigned work.
Ensure that due diligence is applied and governance requirements are met, including risk and issue management.
Manage expectations with senior leadership and key stakeholders and effectively communicate all aspects of project delivery (reporting at all stakeholder levels).
Define and lead change management activities based on awareness of the details of the change and groups being impacted.
Identify and lead a project implementation and operational readiness plan that ensures smooth introduction of new capabilities and processes while managing organizational change impacts.
Senior IT Project Manager Mandatory Skills:
Minimum of 5-7 years' experience successfully implementing medium to large IT projects.
Proven knowledge of SLCM (software life cycle management) and support services.
PMP (Project Management Professional) certification would be an asset.
Proven experience managing third party system integrators and contract resources, and internal resource allocation management.
Experience implementing IT solutions requiring complex and multiple integration points, data reconciliation and migrations.
Excel at managing multiple stakeholder groups and interests.
Excellent communication and facilitation skills working with various stakeholder groups.
Proven ability and expertise to lead complex software development initiatives.
Exceptional project management and leadership skills including; coaching and team building (cross functional), negotiation and conflict management, critical thinking and problem solving, ability to motivate others, risk and issue management, budget and forecast management and change management.
Proven ability to adapt to a variety of situations.
Senior IT Project Manager Assignment Length
Permanent Full Time Employee
Senior IT Project Manager Start Date
ASAP
Senior IT Project Manager Assignment Location
Downtown Vancouver, BC