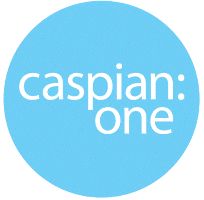 Senior Java Developer (CONTRACT) - Springboot, Kafka, AWS at CASPIAN ONE
Toronto, ON
Position: Senior Java Developer (Contract) 
Pay Rate: Up to $90ph + HST depending on experience, 7.5 hrs a day.
Duration: 6 months
Extension: Highly Likely
Internal Reference: 9087
The Opportunity:
Join a fast-paced team agile team of developers build out new features and functions to an existing Fixed Income trading platform. You will be part of a team developing gateways and interfaces to upstream and down systems and writing the code for a real time application.
Typical Day in Role:
Development and support of a front-office trading system used for trade booking, trade execution and pricing of derivatives trades. Conduct proof of concept on new technologies or solutions around Microservices. Participate in design discussions on scalability, performance, security, Microservices best practices.
Candidate Requirements/Must Have Skills:
1)      5+ years of Core Java experience and strong knowledge of Computer Science Fundamentals
2)      2+ years hands on experience with Spring Boot and REST building out microservices
3)      2+ years' experience hands on with relational databases (Oracle, Sybase, MySQL etc)
4)      Prior experience working in a capital markets/investment bank environment in either Equities, Commodities, Fixed Income or FX.
5)      Bachelors/master's in computer science or Computer Engineering
Nice-To-Have Skills:
Prior experience using messaging technologies; (Kafka, JMS, EMS, Solace, Swift)
Previous work experience with open source cloud experience (AWS, Azure, GCP, PCF)
Must be in Canada with an open work permit, Permanent Residency or Canadian Citizenship.