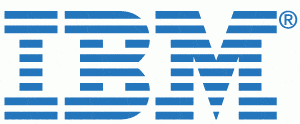 Senior Java Developer at IBM CA
Winnipeg, MB
The IBM – Resource on Demand Team is seeking Java Developer for a contract opportunity in the Winnipeg area
Mandatory:
Canadian Federal Government Security Clearance – Secret level II.  or Enhanced Reliability Status with application in process for Secret level II
Candidates must have  a minimum of five (5) years' experience developing or enhancing application(s) on the J2EE platform;
and, must demonstrate that tthey have a minimum of ten (10) years of experience performing a minimum of 4 out of 6 of the following responsibilities(listed below) of a Programmer/Software Developer:
1) Develop and prepare diagrammatic plans for solution of business, scientific and technical problems
2) Design detailed programs, flow charts, and diagrams in support of solutions of business, scientific and technical problems.
3) Translate detailed flow charts into coded machine instructions.
4) Verify accuracy and completeness of programs by preparing sample data, and testing them by means of system acceptance test runs made by operating personnel.
5) Correct program errors by revising instructions or altering the sequence of operations.
6) Assemble operating instructions to document applications for later modification or reference.
We wish to thank all applicants for applying for this position, however, only candidates selected for prelim interviews will be contacted.
NO VENDORS OR AGENCIES PLEASE