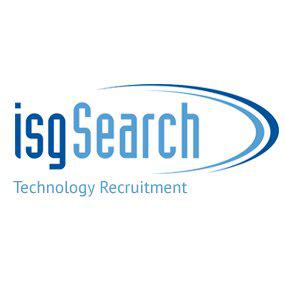 Senior Manager, Data Science at isgSearch
Toronto, ON
Our client…

One of the world's most recognized consulting companies leading the way in tax, accounting and technology services are looking for a leader in their Data Science and Analytics department.



Must Have:


A Ph.D in AI, Machine Learning, Statistics, Economics/Econometrics, Computer Science, Engineering or equivalent
Proficiency and an in-depth understanding of the Predictive Modeling Lifecycle and best practices for feature engineering, model development and tuning (hyper-parameter, ensemble modeling techniques, deep learning), model validation, model deployment packaging, model management and performance monitoring
7+ years of extensive experience building Predictive Machine Learning and AI models for Customer Experience, Customer Journey analytics, Customer Segmentation, Churn modeling, Lookalike Modeling or equivalent use cases
5+ years of experience with Text Mining, NLP and Sentiment Analysist
5+ years of production experience with SAS platform, including, Base, Stat, ETS and other core packages, client tools - Enterprise Guide (EG), Enterprise Miner (EM), Visual Analytics (VA), Visual Statistics (VS), SAS Studio
Experience running SAS 9.4 on Hadoop - SAS/Access or in-database SAS HPA
Experience with Open source AI / Machine Learning / Data Science tools - R, Python, Spark. Including experience working with Notebooks (Zeppelin, Jupyter) and Data Science Workbenches (Azure, DSX)
Experience with Spark-based machine learning, including Spark SQL, ML, MlLib, GraphX
Nice to Have:
Data Scientist certification, including Hadoop, Spark or equivalent production experience
Experience with Deep Learning on CPUs and GPUs, including ANN, CNN, RNN frameworks like TensorFlow/Keras, MXNet or equivalent would be an asset.
Experience with Azure Machine Learning would be an asset.
Experience with SAS Risk and Finance modeling modules and workbenches would be an asset.
Experience with SAS Decision Manager would be an asset.
Experience with SAS Text Mining and Sentiment Analysis (SA) would be an asset.
Responsibilities:
Overseeing the direction and work-flow of project work undertaken by the Predictive Analytics Division including strategic and growth input and assigning projects as appropriate
Client-wide and/or company-specific predictive modelling, including identifying, designing and developing applications for implementing predictive analytics
Developing and testing multiple hypotheses using results to generate and answer questions that will lead to a better understanding of the business
Identifying and advising of results and their implications to business stakeholders and leadership
Identify, recommend, develop, and maintain systems and methodology that support robust predictive models and business tools that address business needs and support business decisions to improve our competitive position.
Ensure effective design, development and implementation of statistical predictive models using data mining techniques, testing, scoring, and monitoring
In partnership with Information Technology ensure the design and development of big data applications for implementing predictive analytics and machine learning algorithms, with the goal of discovering valuable insights from available data
$180,000.00 - $180,000.00 /year