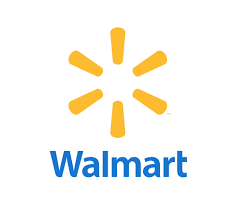 Senior Manager, UX at Walmart Canada
Mississauga, ON L5N 1P9
Senior Manager, UX
Position Summary:
The Senior UX Manager establishes and drives the overall strategy for design, research and execution of Walmart.ca eCommerce properties. This is a senior leadership-level role with significant responsibility, creativity, technical expertise, and business sense required. This role will be a peer to the heads of product management and technology. This role will be a key leader on our team and a peer to the heads of product management and technology. You will work collaboratively with engineers, product managers, executives, and other designers throughout the product development lifecycle.
Position Responsibilities:
Recruit and develop extraordinary talent, by coaching, managing and mentoring a team of 5-10 associates across design, research and content.
Establish and communicate effective design processes through a strong understanding of user-centered design techniques coupled with practical experience in how a design team should collaborate cross-functionally for maximum effectiveness delivering solutions.
Juggle many objectives, as a consistent champion for the customer.
Apply and further develop your experience in developing new approaches to design based on industry best practices, including agile and lean product development methodologies.
Identify the need for analysis of customer behavior changes (for example, spikes in sales, revenues, traffic, abandonment, engagement).
Manage and approve prototypes, specification documentation and style guides.
Provide overall design direction & full hands-on design work as needed, iteratively creating interaction flows, wireframes, visual, interactive prototypes, and detailed design specifications.
Present design work to UX, Business, Product, and Engineering teams, as well as stakeholders and executive leadership and gain buy in on proposed approach.
Involves 30% travel.
Qualifications:
7-10 years of experience in UX design or related field
5+ years of supervisory experience
Expert level for App development
Knowledge of CSS, HTML are a plus
Strong understanding of web and mobile app standards and latest technologies, image optimization and cross-browser compatibility
Bachelor's Degree in Human Computer Interaction (HCI), Psychology, Information Science, Design, Communications, English, Writing, or related field
Employee Events
Life Insurance
Long Term Disability
Maternity/Paternity Paid Leave
Medical, Dental and Vision
Merchandise Discounts
On-Site Cafeteria
Paid Holidays
Paid sick days
Parking
Performance bonus
Prescription Drug Coverage
Professional Development
Stock Options
Vacation/paid time off
Work From Home