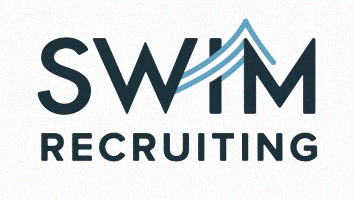 Senior Marketing Analyst at Swim Recruiting
Richmond, BC
Our client, a leading technology firm based in Greater Vancouver is seeking a Senior Marketing Analyst, with exceptional analytical skills. This role is responsible for bringing data into the different tools and produce dashboards and reports that will help the company in decision-making processes. 
Who- the Company:
Our client is a successful global company headquartered in the lower mainland with a long history of innovation, around 1000 employees, and many global offices. The company has a fun-loving yet hard-working corporate culture with friendly and down to earth people. If you are a marketing professional who is looking for a stable, successful, and exciting global company to work for, this could be the place for you!
Where: 
Greater Vancouver, accessible by transit and plenty of free parking provided. 
What- the Opportunity: 
Senior Marketing Analyst. This is a newly created permanent employee role that will report to a Digital Marketing & Operations manager. The Senior Marketing Analyst will be responsible for working with marketing operations team to identify, implement and utilize new tools to improve marketing impact and efficiency. This person will also provide business context to enable the technical team to scope, select and implement the required tools. Swim Recruiting will provide interested candidates with a thorough job description.
Who- the Candidate: 
We are seeking marketing professionals with 5+ years of relevant work experience- ideally in a business-to-business (B2B) environment. This person will be the Marketing data expert, with strong experience in metrics, methodologies, attribution, and other analytics knowledge. This role requires expert Excel skills. Experience with BI tools, SQL, Salesforce.com, marketing automation platforms (Eloqua a plus) and Google Analytics is key.
How Much:  
Base salary commensurate with level of skills, experience, and education. There are plenty of perks at this company, including an on-site gym, bike storage, on-site exercise classes, many social events, and a fantastic corporate culture!
When & How to Apply:  
This search is moving very quickly! If you already have a Recruiter at Swim, please reach out very soon. If you do not yet have a contact at Swim Recruiting, please hit 'APPLY NOW' and send us your resume.