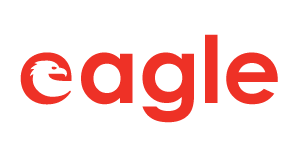 Senior Project Manager from Eagle Professional Resources
Sherwood Park, AB T8A3W7
Eagle is currently seeking a Senior Project Manager for a two (2) month contract opportunity, scheduled to begin in November.


Key Responsibilities


The successful candidate will be responsible for:
Assisting with Technology Planning needs such as perform Business Analysis, Project Management, and Enterprise Architecture assignments;
Configuring, populating, and assisting with deployment of framework SharePoint site;
Providing Project Management template design, build, deployment support;
Eliciting Project Management Framework requirements;
Facilitating input and contributions to Project Management Framework;
Designing and executing Project Management Framework test scripts (technical and UAT);
Drafting / evolving ITS Service process maps;
Assisting with SharePoint site administration;
Contributing to SharePoint library / list metadata design;
Expediting Innotas data cleansing, data modeling, UI changes;
Assisting with content migrations across systems / repositories;
Documenting EA intake process and workflow;
Workflow for ARC requests and approval (needs to be tied with O365);
Assisting with the project work for EA tool installation and data migration (documentation of the load of contents from selective libraries into the EA tool);
Assisting with PMO framework EA touch points (this work has been progressing in phases with the PMO, BRM and EA);
Assisting in metadata for EA documentation migration to O365; and,
Obtaining signoff of business owner, contact, criticality, maximum tolerable outage, recovery time, service level agreement for applications.


Skills and Qualifications


The qualified candidate must have:
Experience with establishing IT PMO;
Excellent requirements gathering skills;
SharePoint configuration skills;
Data Management skills; and,
Enterprise Architecture skills.


Don't miss out on this opportunity, apply online today!


Eagle is an equal opportunity employer and will provide accommodations during the recruitment process upon request. We thank all applicants for their interest; however, only candidates under consideration will be contacted. Please note that your application does not signify the beginning of employment with Eagle and that employment with Eagle will only commence when placed on an assignment as a temporary employee of Eagle.